If cruising doesn't float your boat, the other way to explore the Galapagos Islands is from the comforts of a luxury lodge.
If cruising doesn't float your boat, the other way to explore the Galapagos Islands is from the comforts of a luxury lodge. There are a number of superb accommodations options on the islands – including both Relais & Châteaux and National Geographic Unique Lodges of the World status properties. These luxury lodges have their own private yachts for day-trip exploration of the islands, as well as kayaks and mountain bikes. By staying at a lodge, your itinerary is far more flexible – you can do as much or as little as you like.
The other exciting option available is an Island Hopping adventure – where guests stay at four properties on four different islands. These land-based tours may work out to be more cost-effective as they allow you to choose which optional excursions to participate in during your travels. Island hopping may also be better suited to travellers who want more flexibility over their daily itinerary and for people who are prone to seasickness. All programs utilise private speedboat transfers. It is possible to combine both cruising and island-hopping on a single visit to the Galapagos; however, departure dates will need to be carefully coordinated.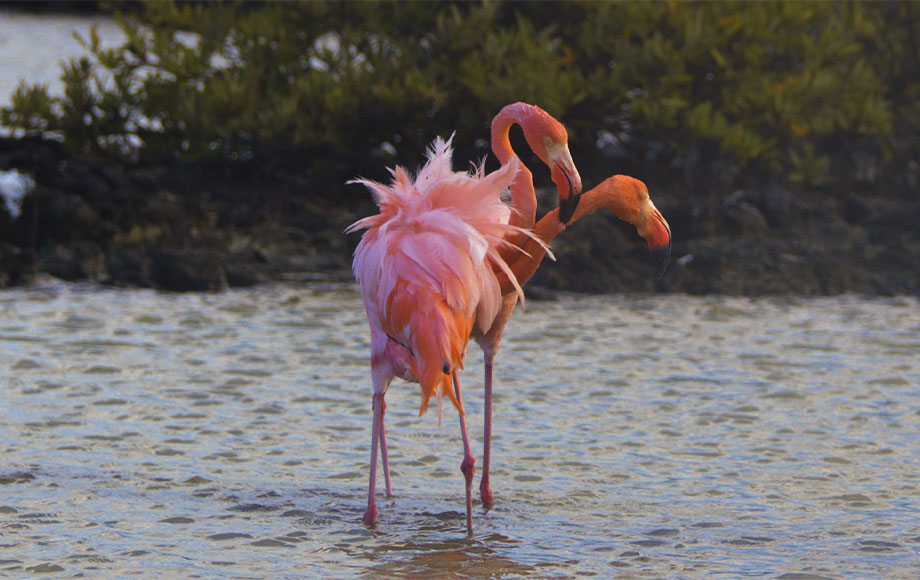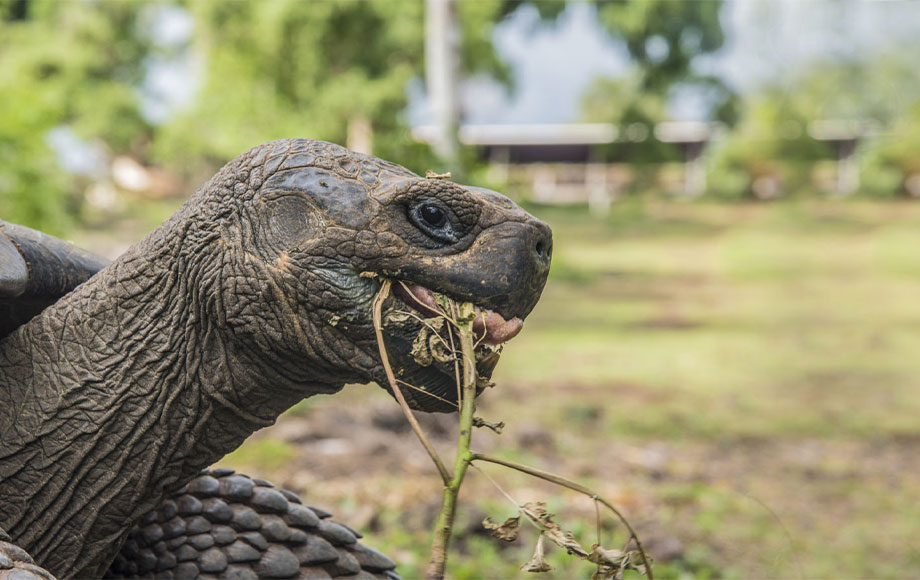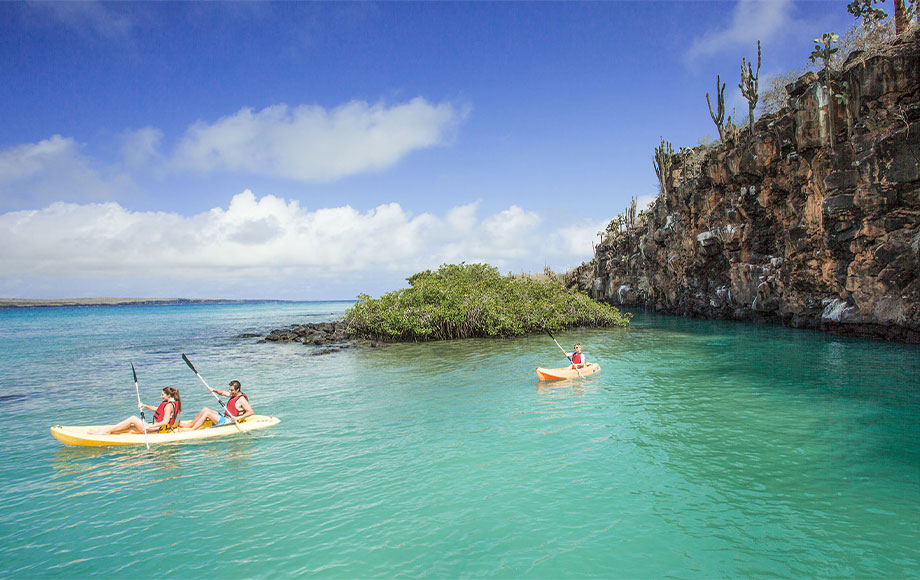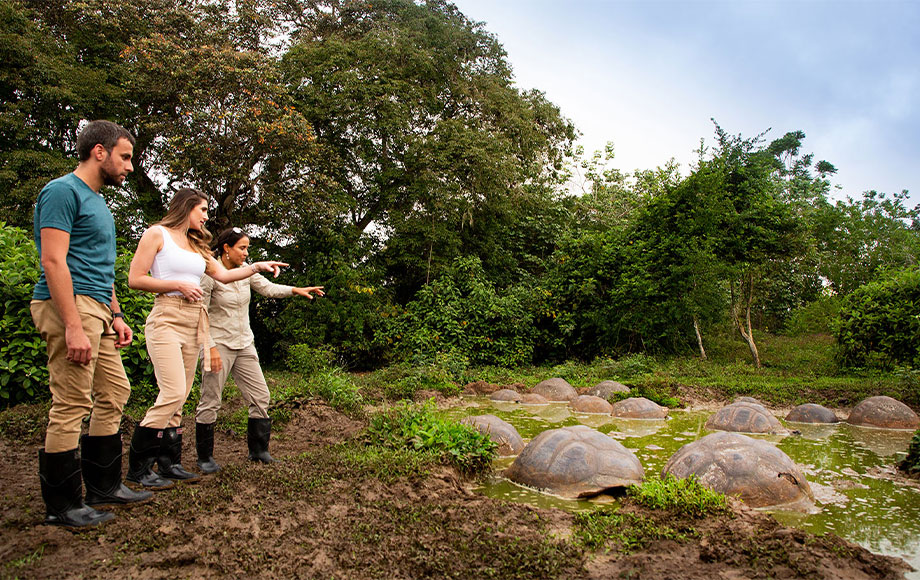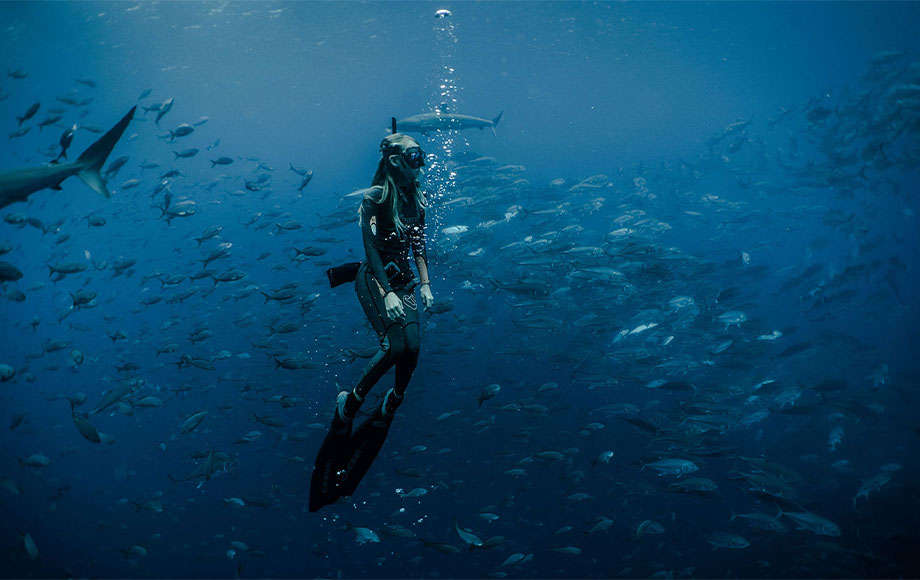 Recommended
Luxury Lodges in the Galapagos
Located on the south side of Santa Cruz Island, this stunning hotel is positioned in the heart of the Galapagos archipelago.
Perched on the edge of an extinct volcano this remarkable lodge boasts some of the most spectacular views in the Galapagos Islands
Best things to do in the Galapagos Islands
Explore by small cruise ship
Walk beaches crowded with birds, iguanas and seals
View the Giant Galapagos Tortoise
Enjoy Snorkelling, Kayaking & Swimming
Talk to one of our South America Experts
Galapagos Islands Overview
Why travel to the Galapagos Islands?
With its iconic wildlife, unique marine life and beautiful landscapes, the Galapagos Islands are a UNESCO World Heritage Site and one of the most fascinating places on Earth to visit.
What can I combine the Galapagos with?
The Galapagos Islands are easily combinable with mainland Ecuador. The country is home to fascinating cultures, beautiful colonial cities, Amazon rainforest experiences and the marvellous Andes Mountains. Alternatively, neighbouring Peru is another popular options. Peru has a handful of superb Amazonian eco-lodges and luxury riverboats, the Sacred Valley of the Incas and of course Machu Picchu – the mesmerising 15th century "Lost City of the Incas".
How do you get to the Galapagos Islands?
There are daily flights from Ecuador's two biggest cities – Quito and Guayaquil – to Baltra Island, just off Santa Cruz Island, and to Puerto Baquerizo Moreno on San Cristóbal Island.
US – Ecuador is very easy to fly to from the United States. There are plenty of direct flights to either Quito or Guayaquil from a number of US cities. Airlines that fly between the countries include United Airlines, American Airlines and Latam Airlines.
UK/Europe – There are a number of countries that operate direct flights into Ecuador from Europe including France and the Netherlands. Alternatively Latam fly to European countries such as Germany and Spain.