Another of Ecuador
'
s World Heritage listed sites, the historic centre of Santa Ana de los R
í
os de C
uenca (Cuenca for short) is one of the country
'
s most beautiful cities.
Located in the Ecuadorian Highlands at approximately 2,560 metres above sea-level, Cuenca has been one of the country's key agricultural centres for centuries.  The city's historic centre is structured in grid-like streets and many of its architectural wonders date back to the 18th century. The beautiful old town is filled with marvellous cathedrals, peaceful plazas, cobblestone streets and splendid old houses.    
 Within its heart are many sensational sights to see, including picturesque Plaza Abdon Calderon (Cuenca's main square) the Cathedral de la Immaculada Concepción (also known as the New Cathedral of Cuenca), the Church of the Shrine (Old Cathedral of Cuenca).   
Other fascinating sights include the Provincial Court of Azuay, the Church of El Carmen de la Asunción, el puente roto (a beautiful broken bridge) and Plaza Civica. There is also the Museum of Aboriginal Culture – which houses a collection around 8,000 archaeological pieces from the Palaeolithic era up until the incas. 
For fashion lovers, a visit to one of the towns Panama hat workshops is a must. Originating in Ecuador, Panama hats come are made from the carludovica palmate (also known as the toquilla palm). These light coloured and light-weight hats have been worn since Incan times, but have changed in shape and quality over the years.  
Why Should I visit Cuenca?
One of Ecuador's most beautiful cities
The historic centre with the picturesque Plaza Abdon Calderon at its heart
Impressive Cathedral de la Immaculada Concepción (New Cathedral of Cuenca)
Fascinating Museum of Aboriginal Culture home to 8,000 archaeological pieces
Visit one of the cities famous Panama hat workshops.
When is the best time to go to Cuenca?
Generally, Ecuador has two seasons, wet and dry; however local weather patterns vary greatly depending on geography. In the highlands, the dry season is June-September and December, making these months (as well as January) a popular time to visit the country. Ecuador's historic cities such as Cuenca can be visited year-round and are easily combinable with a visit to the Ecuadorian Amazon or the Galapagos Islands.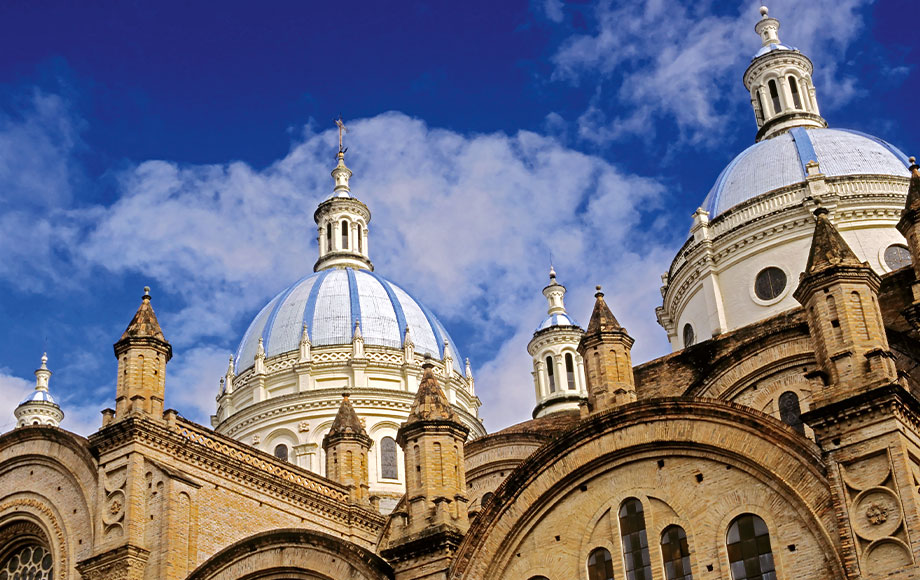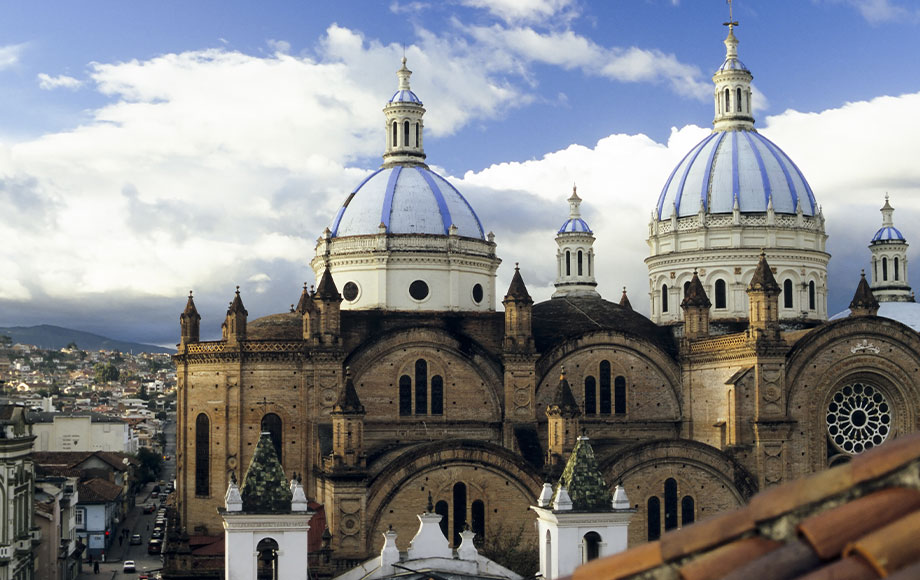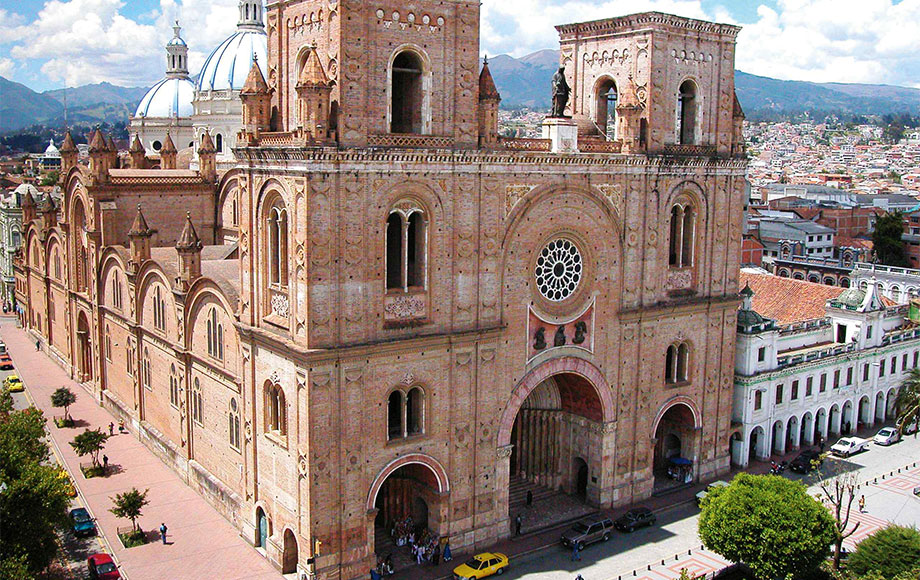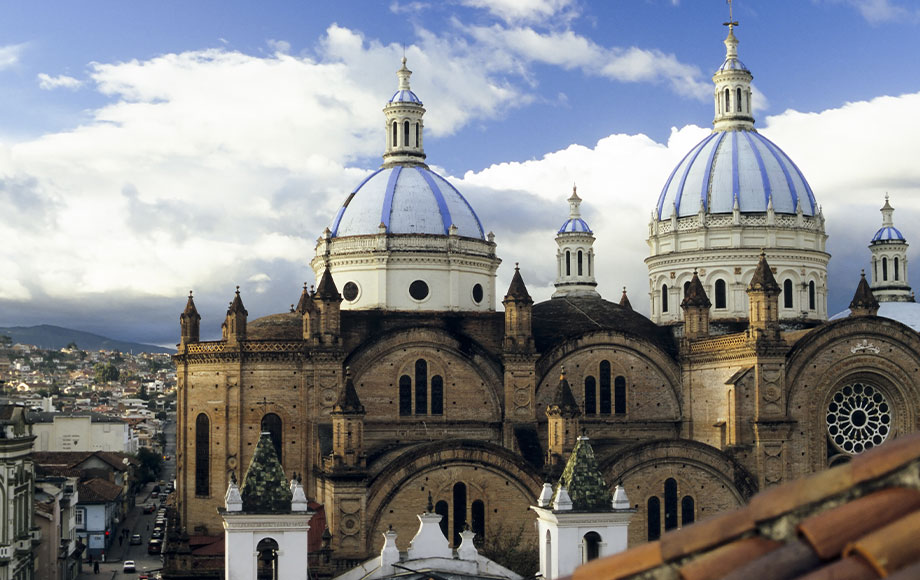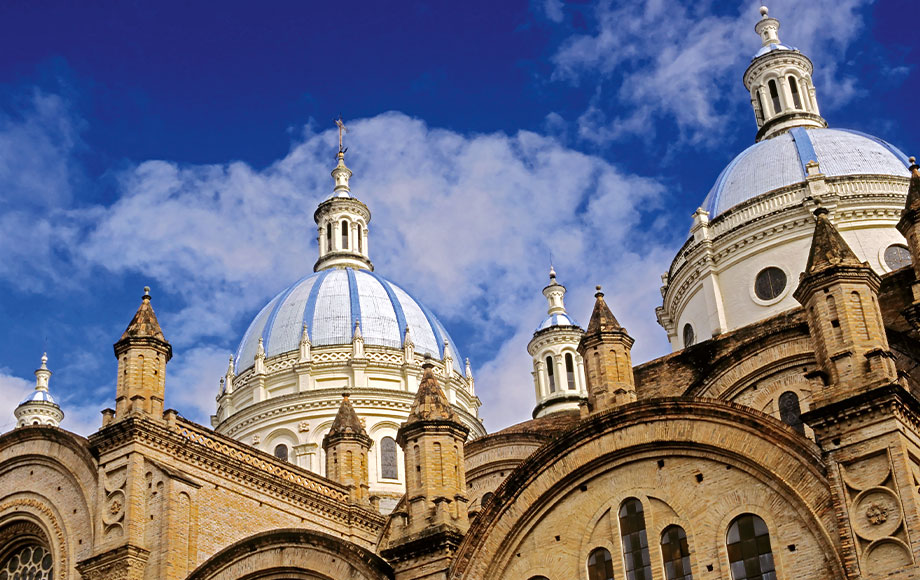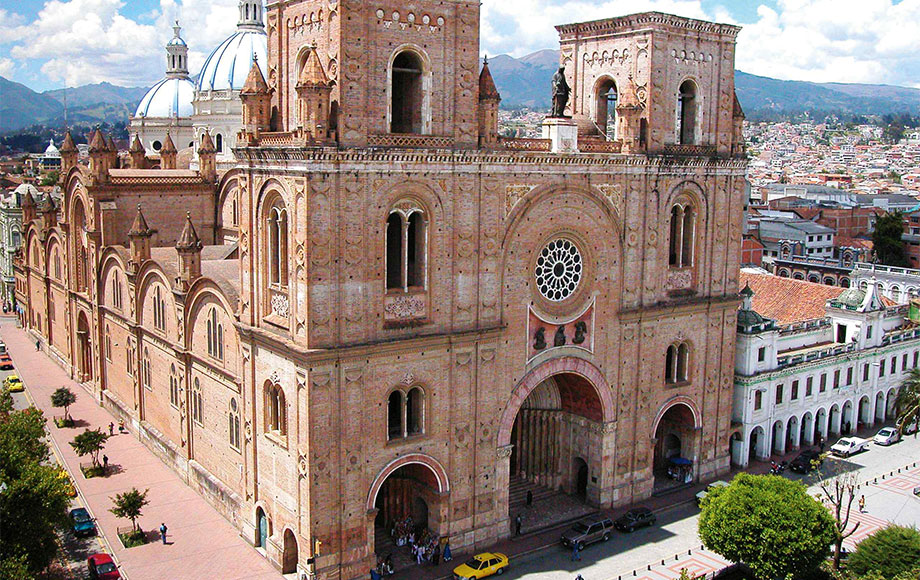 Best Ecuador holidays
Navigate the remote waterways of Ecuador's Amazon River aboard the comfortable M/V Manatee or the M/V Anakonda cruise vessel
Recommended places to stay in Ecuador
Situated on Plaza San Francisco in the heart of Quito's historic centre, Casa Gangotena is the city's leading luxury hotel.
Located on the south side of Santa Cruz Island, this stunning hotel is positioned in the heart of the Galapagos archipelago.
Located in Quito's charming historic centre, Illa Experience Hotel is one of Quito's most exclusive hotels.
Hidden amongst pristine cloud forest in the Andean foothills, Mashpi Lodge is Ecuador's premier eco-lodge.
Napo Wildlife Centre is situated in the Yasuní National Park - the most biodiverse place on earth.
Perched on the edge of an extinct volcano this remarkable lodge boasts some of the most spectacular views in the Galapagos Islands
Talk to one of our South America Experts
What is the best thing to do in Ecuador?
Ecuador offers an incredible array of experiences within its borders; from heritage-rich colonial cities and luxurious rainforest lodges to opulent Amazon River cruises and exciting rail journey's – there is something for everyone to enjoy. Most compelling of all is the wild beauty and unique fauna of the Galapagos Islands.
Ecuador Culture
From Amazonian frontier towns and Pacific fishing villages, to colonial cities and country markets, Ecuador is a blend of a many cultures. The country is famous for its excellent handicrafts, whilst Afro-Ecuadorians are known for marimba, a lively form of traditional music and dance.
What can I combine Ecuador with?
Mainland Ecuador can be easily combined with a cruise through the beautiful Galapagos Islands, located just under 1000 kilometres off the coast. Neighbouring Peru is the other county most easily (and best) to combine with Ecuador. Top highlights include Machu Picchu, the Sacred Valley and historic Cusco.
How do you get to Ecuador?
Ecuador's capital Quito, and the country's largest city Guayaquil, are the major hubs for flights into the country. Both cities are serviced by a number of airlines directly such as KLM Royal Dutch Airlines, American Airlines, Air France and United. Latam Airlines (primarily based in Santiago, Chile), is the major airline in South America and offers direct flights to number of US and European cities. The Galapagos Islands are a 2 hour flight from Quito or 1.5 hour flight from Guayaquil.
US – Ecuador is very easy to fly to from the United States. There are plenty of direct flights to either Quito or Guayaquil from a number of US cities. Airlines that fly between the countries include United Airlines, American Airlines and Latam Airlines.
Europe – There are a number of countries that operate direct flights into Ecuador from Europe including France and the Netherlands. Alternatively Latam fly to European countries such as Germany and Spain.