Ecuador's historic capital, Quito was founded in the 16th century on the ruins of an Incan city.
Sitting at approximately 2,850 metres above sea-level, Quito is the second highest capital city in the world after Bolivia's capital La Paz (3,640 metres).
One of the first listed UNESCO World Heritage Sites, chosen for its cultural and historic significance, Quito is home to some of the best preserved and most beautiful colonial architecture in the Americas.
The city is also home to the Baroque school of Quito (a highly decorative style of architecture), which combines European artistic traditions from countries such as Spain and Italy with indigenous styles. Examples of this unique and remarkable style include the monasteries of San Francisco and Santo Domingo, and the Church of La Compañia de Jesús.
The city's superb colonial architecture extends beyond its incredible churches to its beautiful colonial mansions and hotels. Many of the city's old historic mansions have been lovingly restored into outstanding luxury hotels. These hotels – including Casa Gangotena and Illa Experience Hotel – are situated in some of the city's best areas, such as Plaza San Francisco and the lovely neighbourhood of San Marcos.
Quito is often a stopover point for travellers on their way to the Galapagos Islands or heading to an Amazon lodge. However, apart from the city's amazing historic sights, there are several excellent day trips to surrounding areas, including the Mindo Cloudforest, Cotopaxi National Park – home to its towering namesake volcano – or a tour of the Otavalo Markets.
Why Should I visit Quito
Capital city of Ecuador steeped in history
One of the first listed UNESCO World Heritage Sites
Fascinating culture and beautiful historic buildings
Renowned San Francisco and Santo Domingo monasteries
The remarkable Church of La Compañia de Jesús
Well-preserved colonial mansions and restored hotels
Nearby to Mindo Cloudforest, Cotopaxi National Park and the Otavalo Market
When is the best time to go to Quito?
Generally, Ecuador has two seasons, wet and dry; however local weather patterns vary greatly depending on geography. In the highlands, the dry season is June-September and December, making these months (as well as January) a popular time to visit the country. As one of the major hubs for international arrivals into Ecuador, a short stay in Quito can easily be combined with a cruise in the Galapagos Islands or a visit to the Amazon Rainforest.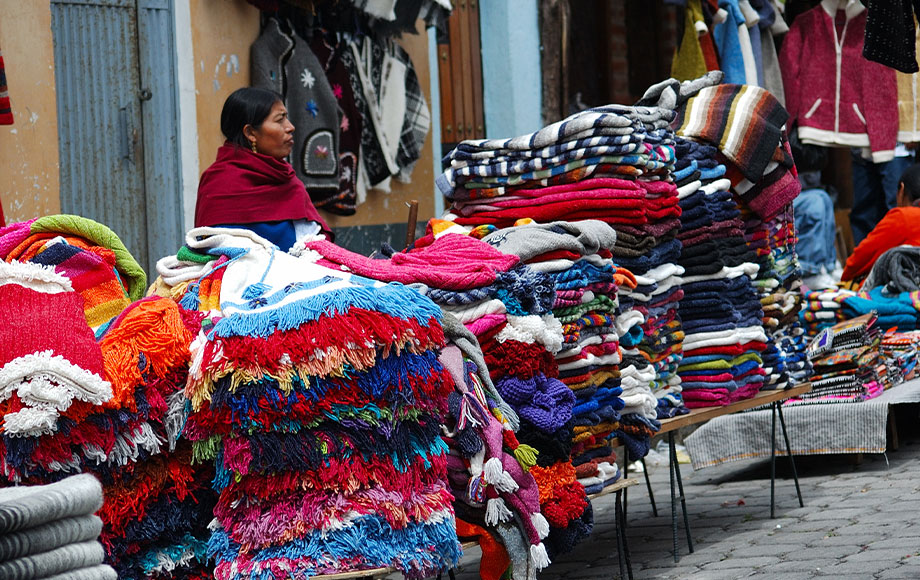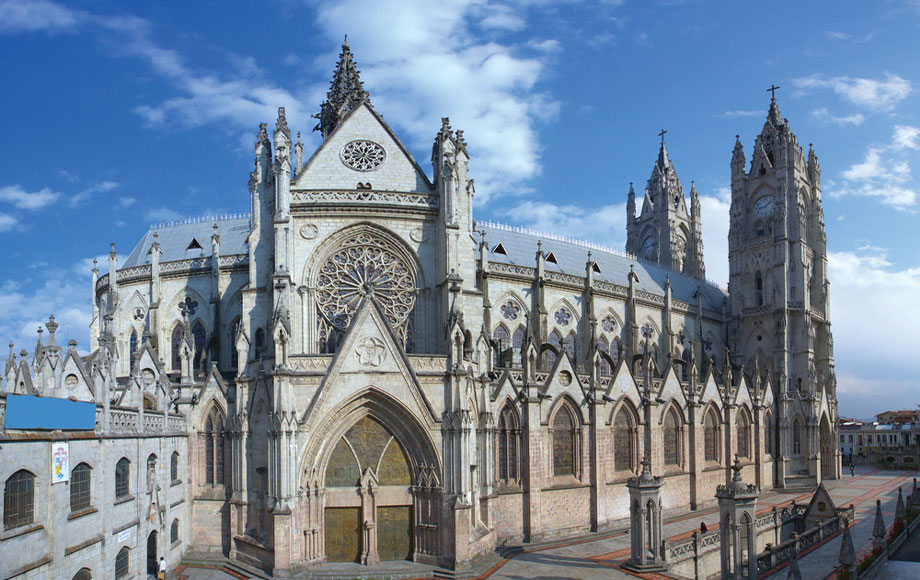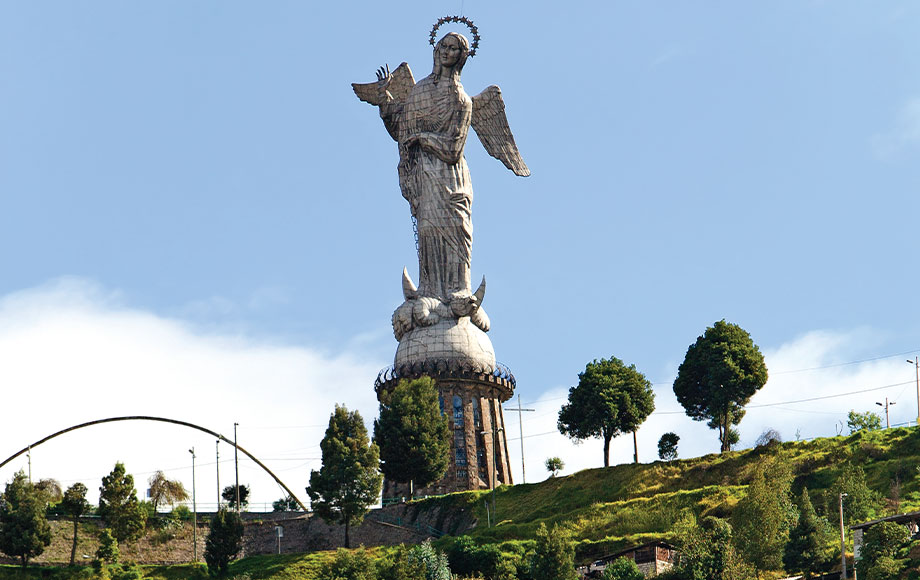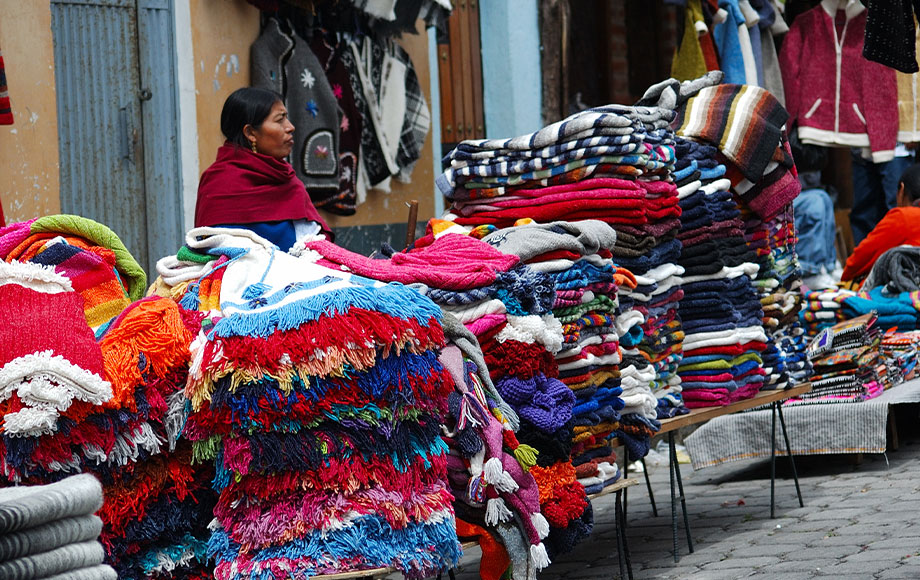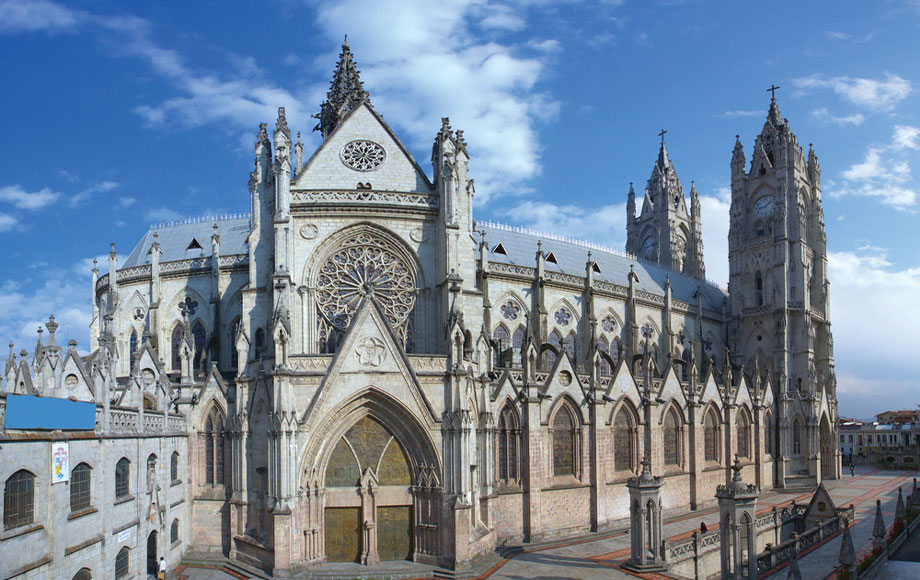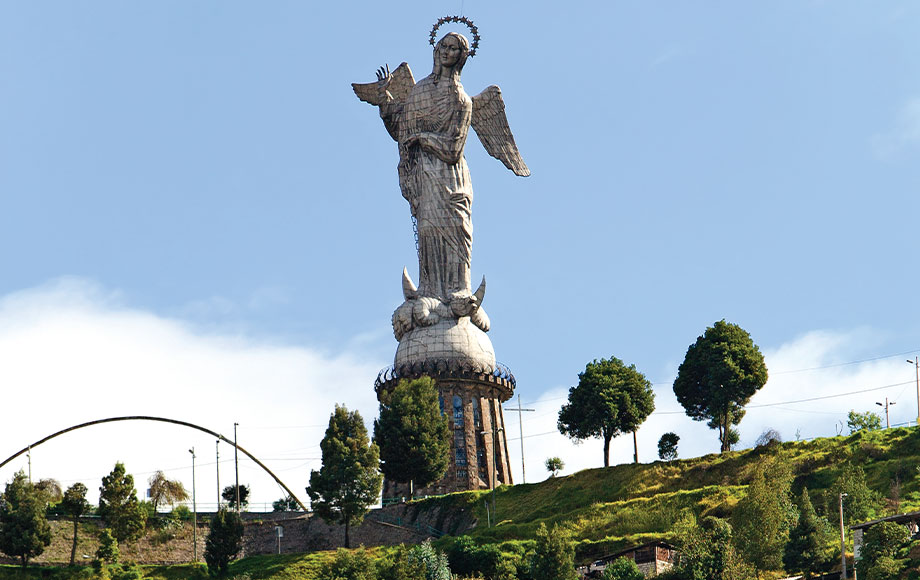 Best Ecuador holidays
Navigate the remote waterways of Ecuador's Amazon River aboard the comfortable M/V Manatee or the M/V Anakonda cruise vessel
Recommended places to stay in Ecuador
Situated on Plaza San Francisco in the heart of Quito's historic centre, Casa Gangotena is the city's leading luxury hotel.
Located on the south side of Santa Cruz Island, this stunning hotel is positioned in the heart of the Galapagos archipelago.
Located in Quito's charming historic centre, Illa Experience Hotel is one of Quito's most exclusive hotels.
Hidden amongst pristine cloud forest in the Andean foothills, Mashpi Lodge is Ecuador's premier eco-lodge.
Napo Wildlife Centre is situated in the Yasuní National Park - the most biodiverse place on earth.
Perched on the edge of an extinct volcano this remarkable lodge boasts some of the most spectacular views in the Galapagos Islands
Talk to one of our South America Experts
What is the best thing to do in Ecuador?
Ecuador offers an incredible array of experiences within its borders; from heritage-rich colonial cities and luxurious rainforest lodges to opulent Amazon River cruises and exciting rail journey's – there is something for everyone to enjoy. Most compelling of all is the wild beauty and unique fauna of the Galapagos Islands.
Ecuador Culture
From Amazonian frontier towns and Pacific fishing villages, to colonial cities and country markets, Ecuador is a blend of a many cultures. The country is famous for its excellent handicrafts, whilst Afro-Ecuadorians are known for marimba, a lively form of traditional music and dance.
What can I combine Ecuador with?
Mainland Ecuador can be easily combined with a cruise through the beautiful Galapagos Islands, located just under 1000 kilometres off the coast. Neighbouring Peru is the other county most easily (and best) to combine with Ecuador. Top highlights include Machu Picchu, the Sacred Valley and historic Cusco.
How do you get to Ecuador?
Ecuador's capital Quito, and the country's largest city Guayaquil, are the major hubs for flights into the country. Both cities are serviced by a number of airlines directly such as KLM Royal Dutch Airlines, American Airlines, Air France and United. Latam Airlines (primarily based in Santiago, Chile), is the major airline in South America and offers direct flights to number of US and European cities. The Galapagos Islands are a 2 hour flight from Quito or 1.5 hour flight from Guayaquil.
US – Ecuador is very easy to fly to from the United States. There are plenty of direct flights to either Quito or Guayaquil from a number of US cities. Airlines that fly between the countries include United Airlines, American Airlines and Latam Airlines.
Europe – There are a number of countries that operate direct flights into Ecuador from Europe including France and the Netherlands. Alternatively Latam fly to European countries such as Germany and Spain.