Rolf was born and raised in north-east Switzerland in the town of Saint Gallen. Surrounded by incredible mountains and lakes, from an early age Rolf spent long days hiking through the beautiful Alps, gaining an appreciation for nature and the great outdoors.
Through his love for travel Rolf begun working with Swissair, forging a long carrier working in the industry for over 20 years. Over the journey, Rolf has also worked with both Austrian Airlines and South African Airways. During this time he was stationed in various countries and regions around the world including North and West Africa, the Middle East, Brazil, Argentina, Canada, the USA, Europe, India, Sri Lanka, Thailand and China. Over his journey Rolf has met countless fascinating people from different cultural backgrounds and has gained a wealth of knowledge of the countries he's visited. He moved to Australia in 1996 and with Austrian Airlines and South Africa Airways continuing his career in the aviation industry, before joining African Wildlife Safaris & Natural Focus in 2014 as Marketing Manager.
Since starting with the company, Rolf has explored many worldwide destinations, and in particular loves the rich history and wildlife of South America. He has returned there on many occasions including to the Brazilian Amazon, Chilean and Argentinean Patagonia, witnessed Peru's Machu Picchu, Ecuador's Galapagos Islands and the fascinating pyramids of Mexico. Canada is another favourite of Rolf's – he has explored the towering Rocky Mountains, visited the remote Arctic region and took a memorable trip to Churchill, Manitoba to see the polar bears. One of his fondest memories was seeing grizzly bears strolling through Anchorage Airport!
Rolf's recommendations
AFRICA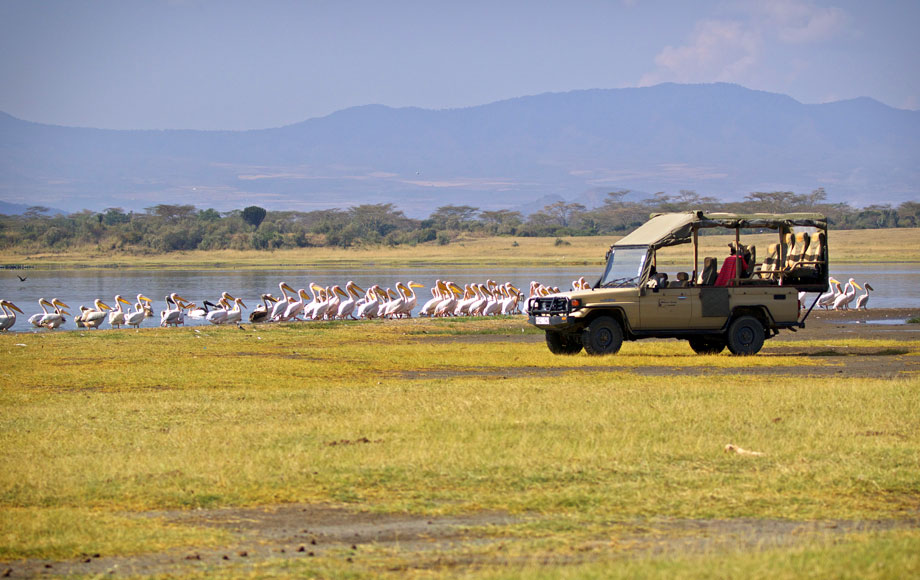 One of Africa's prime game-viewing destinations, Kenya offers big-game experiences and a variety of unique environments to explore. Family-friendly, it is a perfect place to introduce children and young adults to the wonders of Africa. In the north, the semi-arid Samburu Game Reserve is home to rare species including the Gerenuk (a long-necked antelope), Grevy's zebra and reticulated giraffe. Kenya also has a number of exceptionally well-run conservancies and private wildlife concessions that border national parks, home to healthy populations of both plains game and predators. One of Kenya's biggest appeals is its incredible scenery. The Rift Valley lakes are one of the most scenic and iconic locations across Africa. A visit to Lake Nakuru National Park is a must on any Kenyan safari, with its scenic landscapes and impressive birdlife – it is also a sanctuary for both black and white rhino. Kenya's crowning jewel is the Masai Mara National Reserve and its surrounding private concessions – sundowners on the banks of the Mara or Talek rivers is a highlight.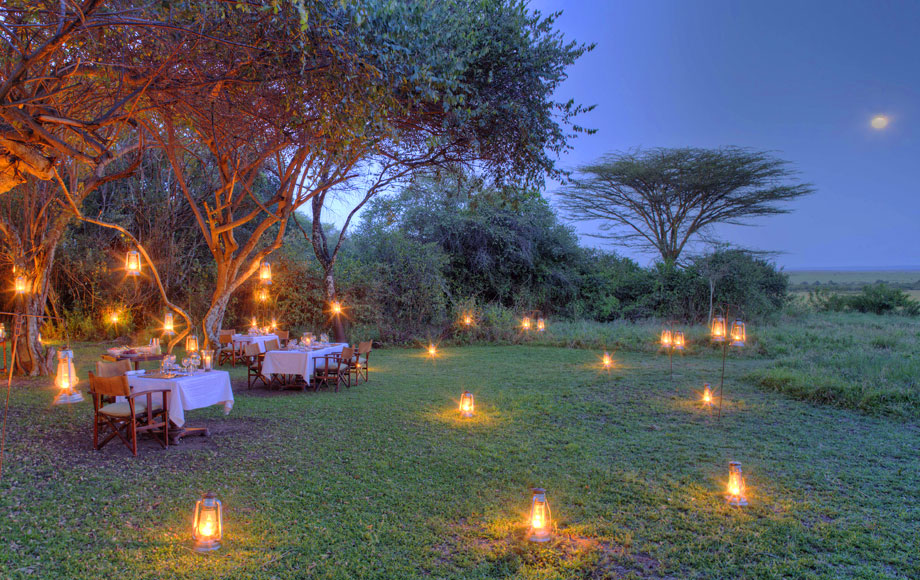 This beautiful camp is tucked away amid forests at the foot of the scenic Oloololo escarpment in Kenya's iconic Masai Mara National Reserve. Classic and elegant in design, the camp is split into two wings of just nine luxurious tented suites that reflect the glamour and wonder of safaris of a bygone era. The suites feature polished hardwood floors, silver and copper bathtubs and spacious outdoor decks fitted with a delightful sitting area. Here, amidst the reserve's astounding year-round concentration of animals – culminating in the annual wildebeest and zebra migration (July-October) – guests can experience an unsurpassed wildlife experience. Daily activities at Bateleur Camp include twice-daily game drives, whilst short bush walks are also possible. For the ultimate experience, early morning hot air balloon safaris can also be arranged (additional cost) followed by a champagne breakfast out on the plains. I also had a chance to visit a local Maasai village, where the Masai still practice a semi-nomadic way of life, just as their ancestors did many centuries ago. An eye-opening experience and one I highly recommend for all guests to the Masai Mara.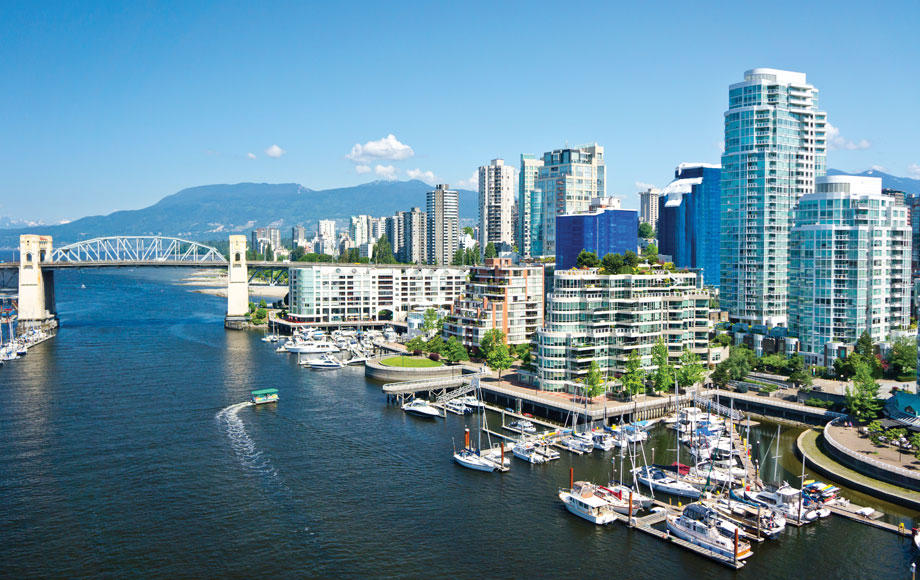 For an unforgettable adventure, Canada ticks all the boxes. Big and beautiful, the world's second largest country encompasses snow-capped mountains, shimmering lakes, evergreen forests and seemingly endless prairies. At its edge are miles of unspoilt coastline, wild islands and charming cosmopolitan cities such as Vancouver and Montreal. Canada is easily navigable by hire car, air or train – there is a terrific system of long-distance trains that travel in-between major cities including Vancouver, Jasper, Winnipeg and Toronto. Bear viewing is one of the country's biggest attractions. The untouched province of British Columbia is home to some of the best grizzly bear viewing in the world. In the central province of Manitoba, the tiny town of Churchill, on the shores of Hudson Bay, offers one of the world's best polar bear viewing experiences. Known as "The Polar Bear Capital of the World" there is nowhere better to see these incredible animals.
Polar bear viewing in Churchill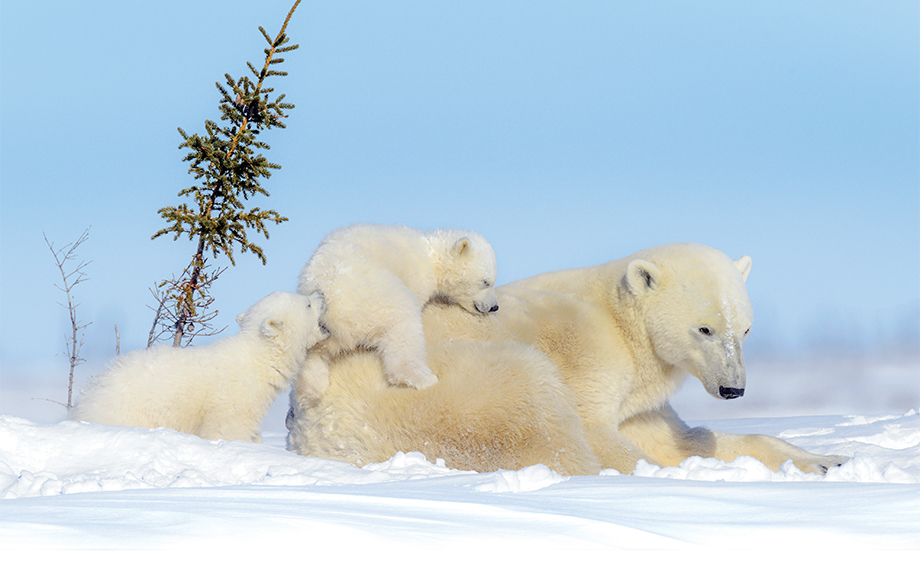 Polar bears are the largest predatory carnivores that still roam the Arctic regions of the world. There is no better place to view these splendid animals than in Churchill, Manitoba – known as "The Polar Bear Capital of the World". The best time to visit this remote town is from mid-October to late-November. It is during this time that the bears mass on the shores of Hudson Bay, waiting for the ice to freeze, so they can amble on the ice and catch their favourite food – seals. I highly recommend a stay aboard the one-of-a-kind Tundra Buggy Lodge. An all-terrain vehicle and a "lodge on wheels" this mobile buggy provides the very best opportunities to see and photograph these bears (day or night). There is also other interesting wildlife to see like the arctic fox and snowy owl.
What's your most memorable travel experience?
Seeing hundreds (maybe thousands) of caimans – called the "kings of the Pantanal" – dozing in the sun along the Paraguay River in the vast wetlands of south-western Brazil.
Where would you like to travel next?
The next destination on my list is the Torres del Paine National Park in Chile, on a puma tracking safari. The other trip I'd like to do is to Canada's Northwest Territory, to see the vast herds of reindeer crossing the Arctic tundra.
What's the best local dish you've tried?
I've got two favourite dishes:
In Chile: Empanadas paired with a glass of Chilean Carménère wine.
In Brazil: Feijoada, a delicious black bean stew, washed down with a shot of cachaça – a distilled sprit made from sugarcane.
Photos of Rolf