The Amazon is the world's largest tropical rainforest, roughly 5.5 million square kilometres in size and incredibly rich in biodiversity.
The Amazon rainforest is roughly 5.5 million square kilometres in size and spans across eight South American countries – Brazil, Bolivia, Peru, Ecuador, Colombia, Venezuela, Guyana, Suriname, and French Guiana. The lifeblood of the rainforest is the mighty Amazon River and its countless tributaries. The vast ecosystem is home to over 1,300 bird species, 3,000 types of fish, 430 mammals and an incredible 2.5 million species of insects. It is also thought that there are between 400-500 indigenous Amazonian tribes that live within the huge forest – many of whom it is thought have never had any contact with the outside world.  
The Ecuadorian Amazon, the part of the Amazon that spreads into Ecuador, offers visitors a taste of the rainforest's wonders. Though small in comparison, the rainforest still covers a large part of Ecuador and is best accessed from the small city of Coca. One of the very best sections of the massive rainforest to explore is the magical Yasuní National Park – one of the most biodiverse areas on the planet.  
There are a handful of excellent eco-lodges in the Ecuadorian Amazon – including Napo Wildlife Centre and La Selva Amazon Eco Lodge – that offer the chance to experience one of the world's most pristine environments. These remote eco-lodges offer guests daily excursions, exploring the jungle in multiple different ways, including on guided walks, by canoe or motorised boat, visiting parrot clay licks, cultural excursions or from the vantage point of towering observation decks.     
Why Should I visit an Amazon Eco Lodge?
The world's largest rainforest spanning across 9 countries
Incredible biodiversity including over 1,300 bird species and 430 mammals
Home to some 400-500 indigenous Amazonian tribes
Several intimate and remote eco-lodges
Wide range of activities from guided walks and canoeing to cultural excursions
When is the best time to visit the Amazon?
Generally, Ecuador has two seasons, wet and dry; however local weather patterns vary greatly depending on geography. In the highlands, the dry season is June-September and December, making these months (as well as January) a popular time to visit the country. The Ecuadorian Amazon can be visited year-round and can experience rainforest-like conditions (intermittent rain) at any time.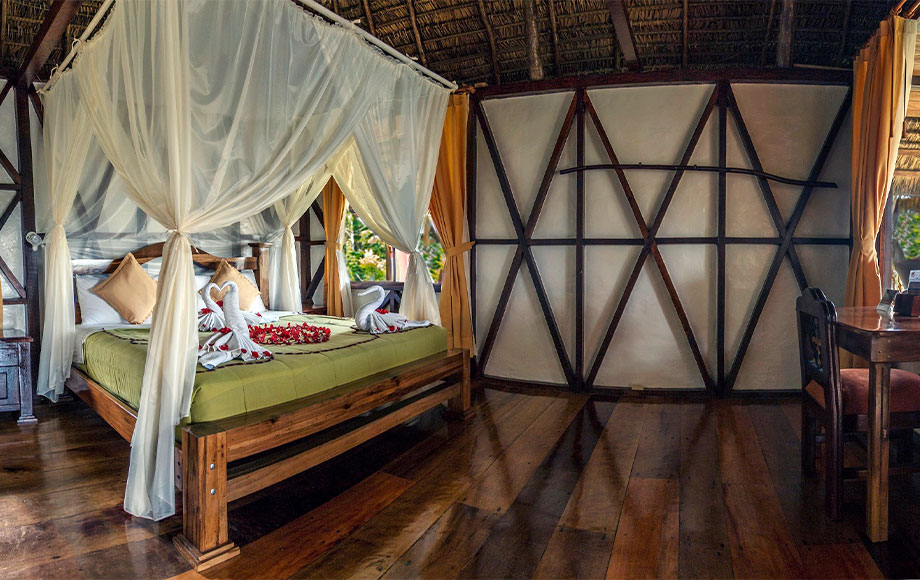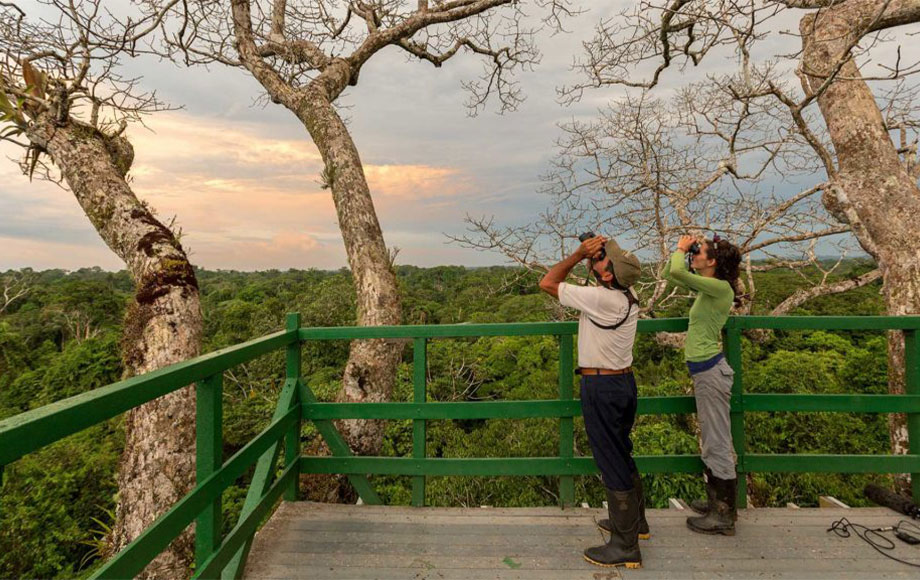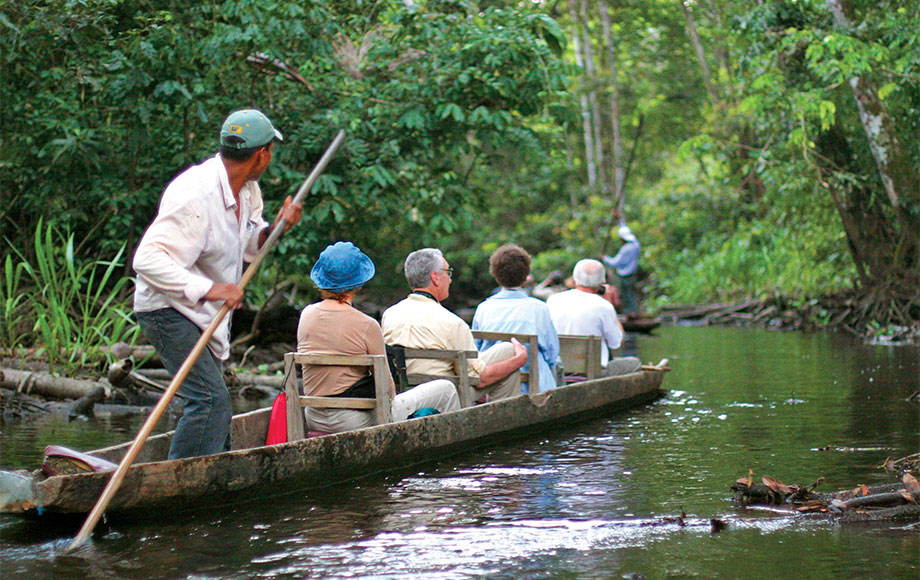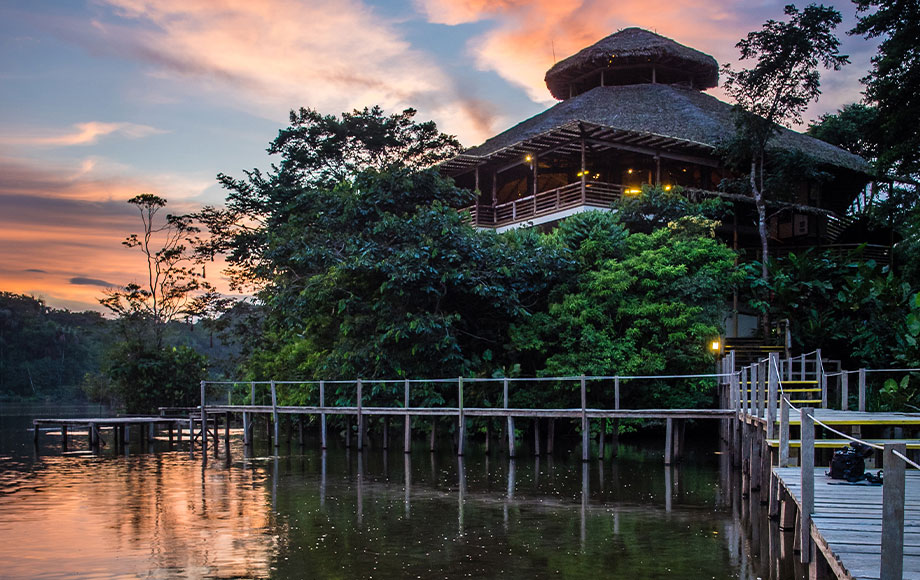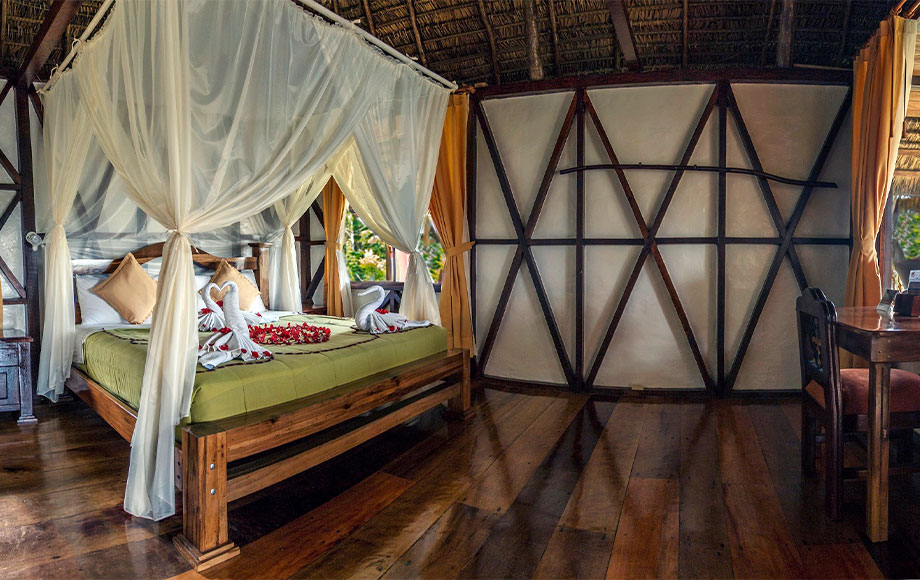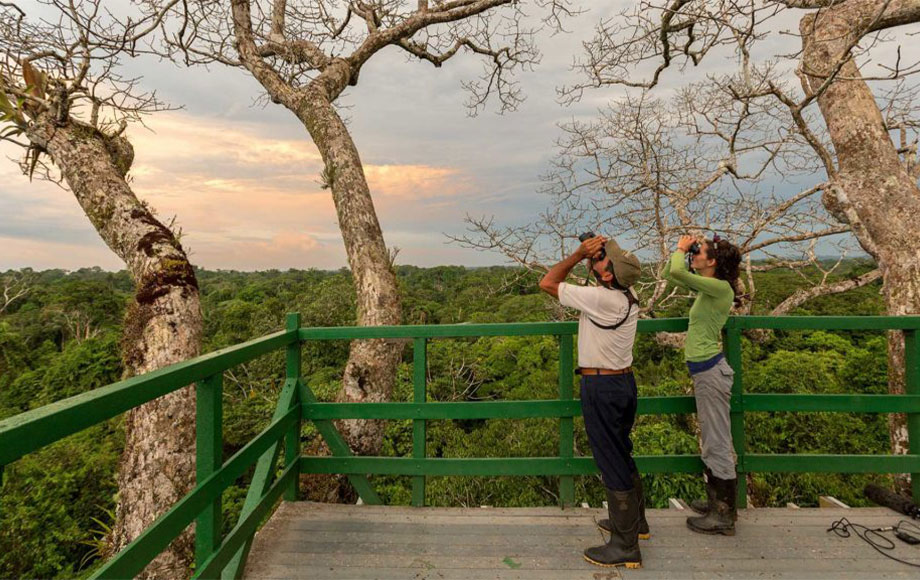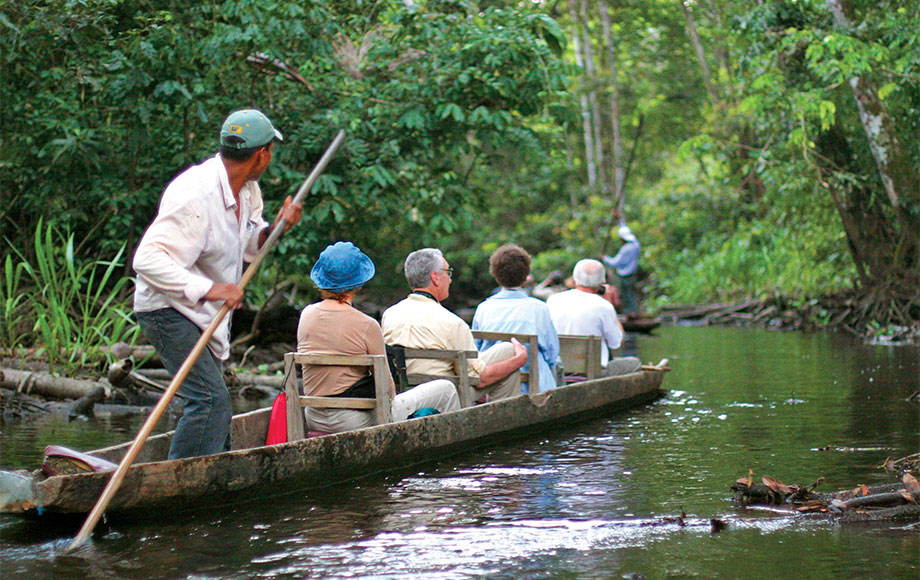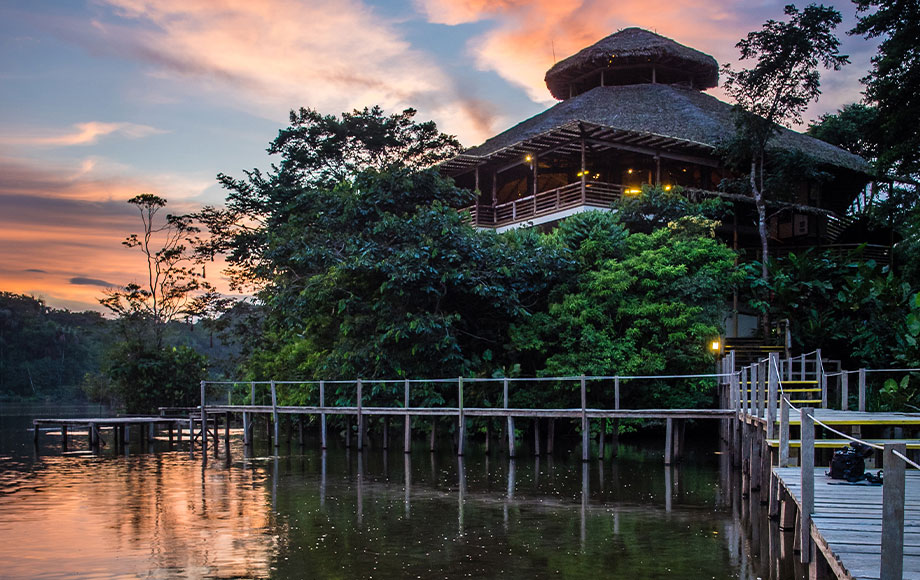 Best Ecuador holidays
Navigate the remote waterways of Ecuador's Amazon River aboard the comfortable M/V Manatee or the M/V Anakonda cruise vessel
Recommended places to stay in Ecuador
Situated on Plaza San Francisco in the heart of Quito's historic centre, Casa Gangotena is the city's leading luxury hotel.
Located on the south side of Santa Cruz Island, this stunning hotel is positioned in the heart of the Galapagos archipelago.
Located in Quito's charming historic centre, Illa Experience Hotel is one of Quito's most exclusive hotels.
Hidden amongst pristine cloud forest in the Andean foothills, Mashpi Lodge is Ecuador's premier eco-lodge.
Napo Wildlife Centre is situated in the Yasuní National Park - the most biodiverse place on earth.
Perched on the edge of an extinct volcano this remarkable lodge boasts some of the most spectacular views in the Galapagos Islands
Talk to one of our South America Experts
What is the best thing to do in Ecuador?
Ecuador offers an incredible array of experiences within its borders; from heritage-rich colonial cities and luxurious rainforest lodges to opulent Amazon River cruises and exciting rail journey's – there is something for everyone to enjoy. Most compelling of all is the wild beauty and unique fauna of the Galapagos Islands.
Ecuador Culture
From Amazonian frontier towns and Pacific fishing villages, to colonial cities and country markets, Ecuador is a blend of a many cultures. The country is famous for its excellent handicrafts, whilst Afro-Ecuadorians are known for marimba, a lively form of traditional music and dance.
What can I combine Ecuador with?
Mainland Ecuador can be easily combined with a cruise through the beautiful Galapagos Islands, located just under 1000 kilometres off the coast. Neighbouring Peru is the other county most easily (and best) to combine with Ecuador. Top highlights include Machu Picchu, the Sacred Valley and historic Cusco.
How do you get to Ecuador?
Ecuador's capital Quito, and the country's largest city Guayaquil, are the major hubs for flights into the country. Both cities are serviced by a number of airlines directly such as KLM Royal Dutch Airlines, American Airlines, Air France and United. Latam Airlines (primarily based in Santiago, Chile), is the major airline in South America and offers direct flights to number of US and European cities. The Galapagos Islands are a 2 hour flight from Quito or 1.5 hour flight from Guayaquil.
US – Ecuador is very easy to fly to from the United States. There are plenty of direct flights to either Quito or Guayaquil from a number of US cities. Airlines that fly between the countries include United Airlines, American Airlines and Latam Airlines.
Europe – There are a number of countries that operate direct flights into Ecuador from Europe including France and the Netherlands. Alternatively Latam fly to European countries such as Germany and Spain.