What to expect on an African safari
The Swahili word "safari" means "journey" and for most visitors to Africa it means exploring the famous wildlife reserves to watch and photograph wild animals whilst staying at a safari camp or lodge. A typical day may be as follows:
Morning
You will be woken bright and early by one of the staff just before sunrise. Up at the main camp there will be time for a hot drink and light breakfast before heading out with your guide on your morning drive, walk or boat excursion. You never know what you will see in the bush, but the early morning hours are some of the best for game-viewing. Animals take advantage of the cooler temperatures to forage or hunt before the day warms up and the soft light is ideal for photography.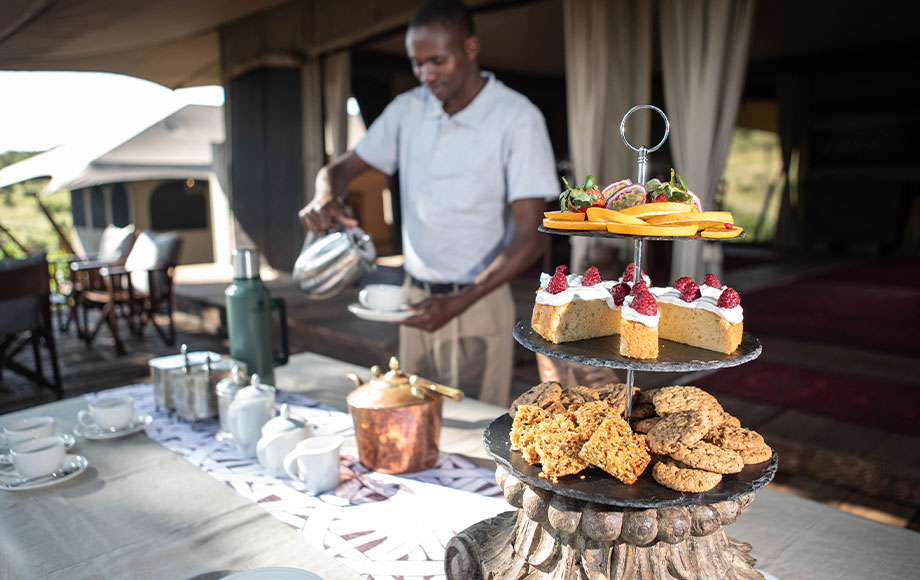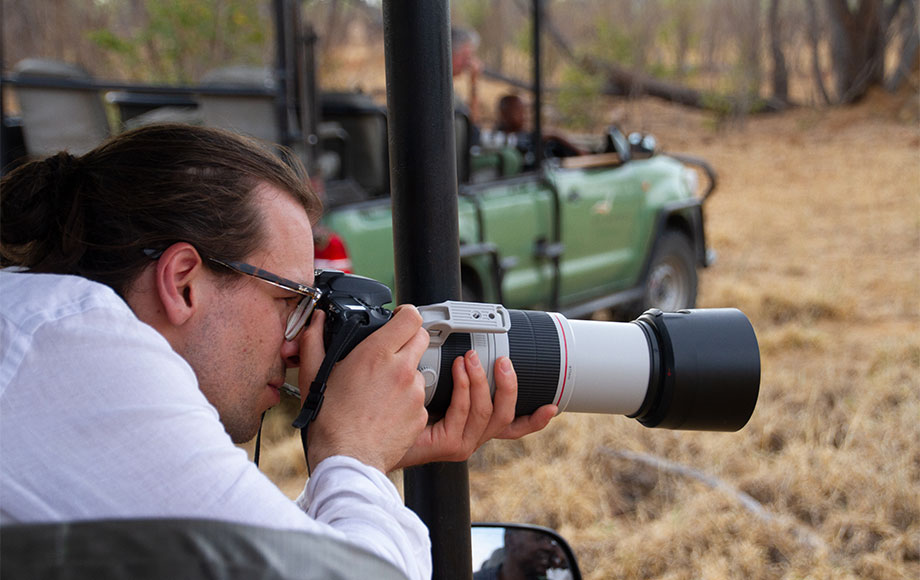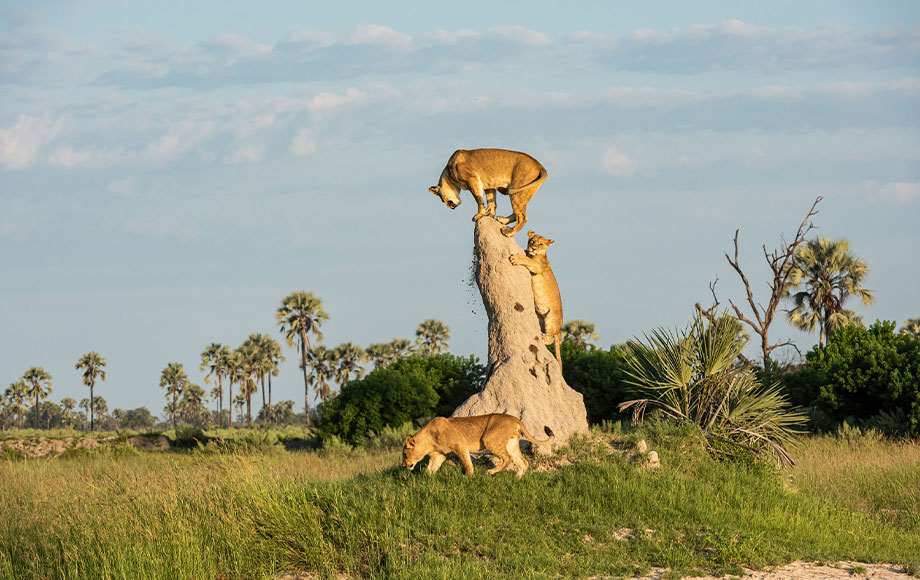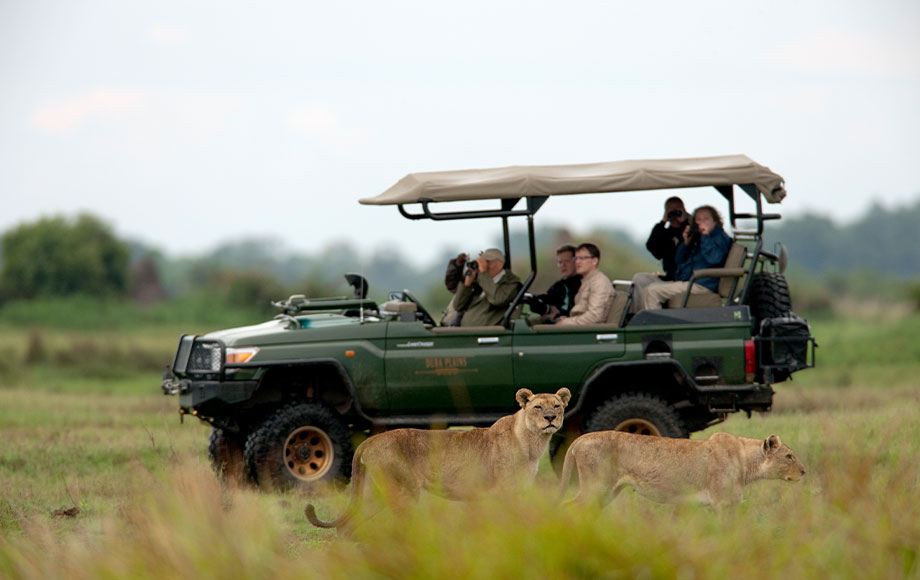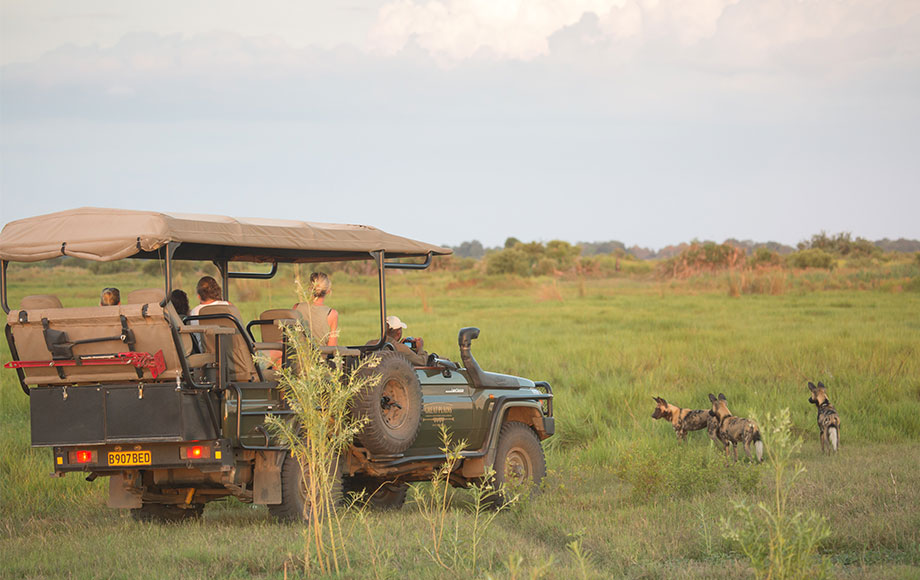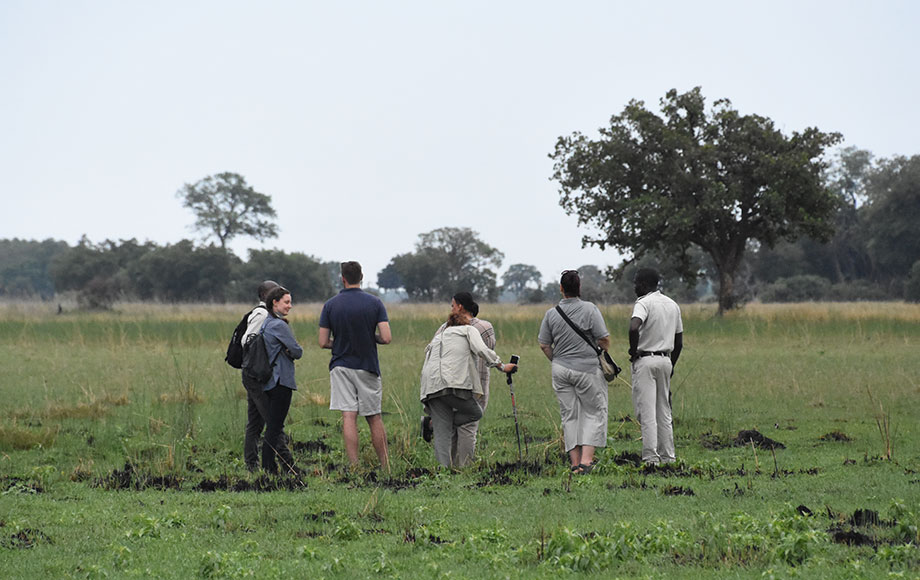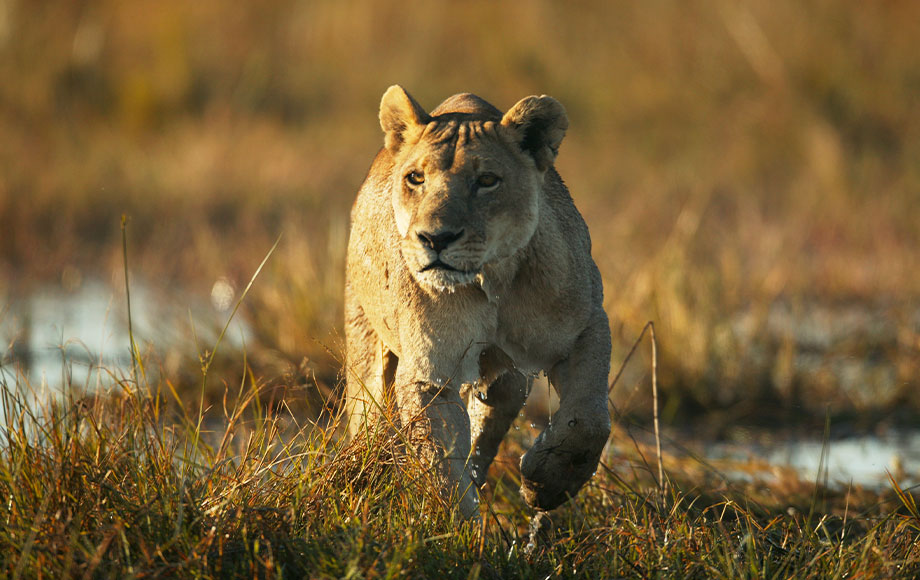 Mid morning
At mid morning it's time to stretch the legs and enjoy a morning coffee and biscuit out on the plains or overlooking a waterhole. Then it is time to head slowly back to camp for brunch, or sometimes you might have breakfast or brunch out in the bush. In East Africa the open landscapes and climate of game parks like the Serengeti and Masai Mara are perfect for all day game drives, and you can take your breakfast and/or lunch with you.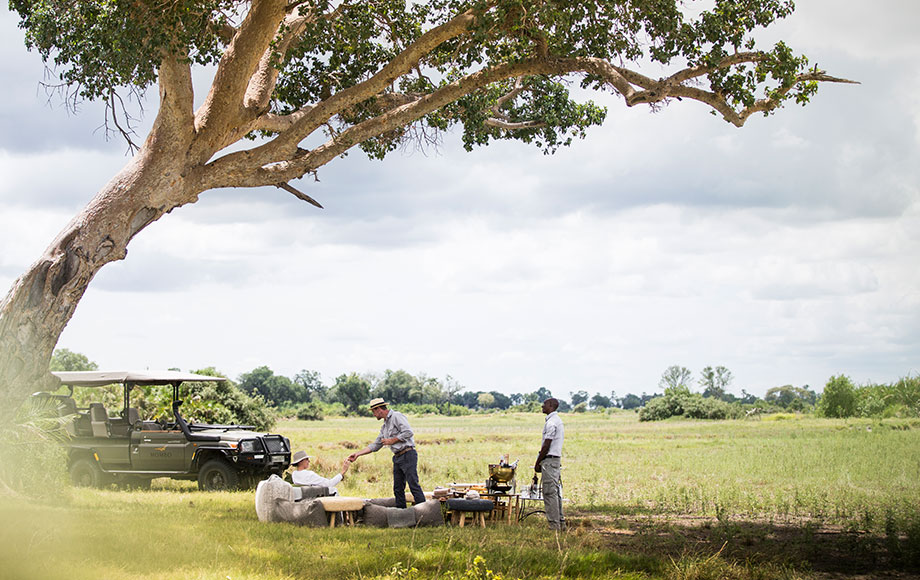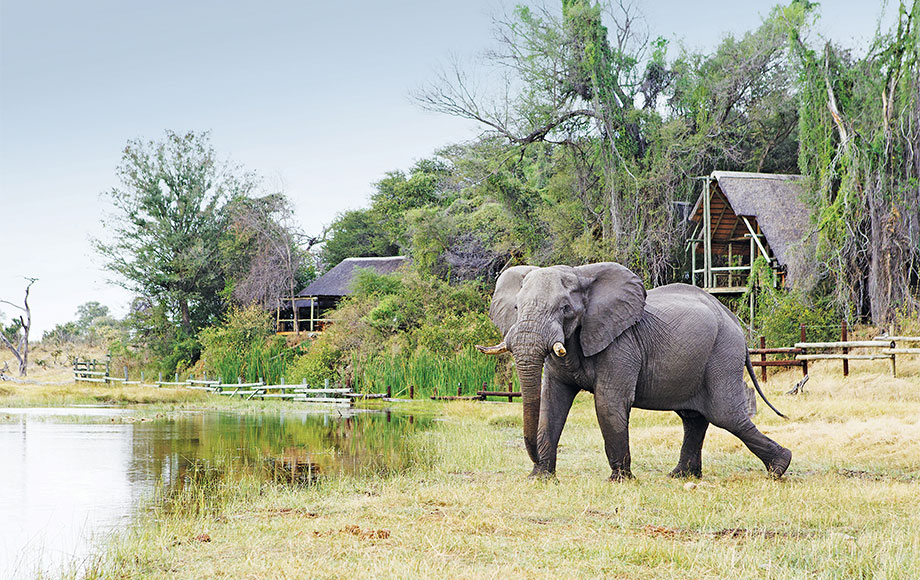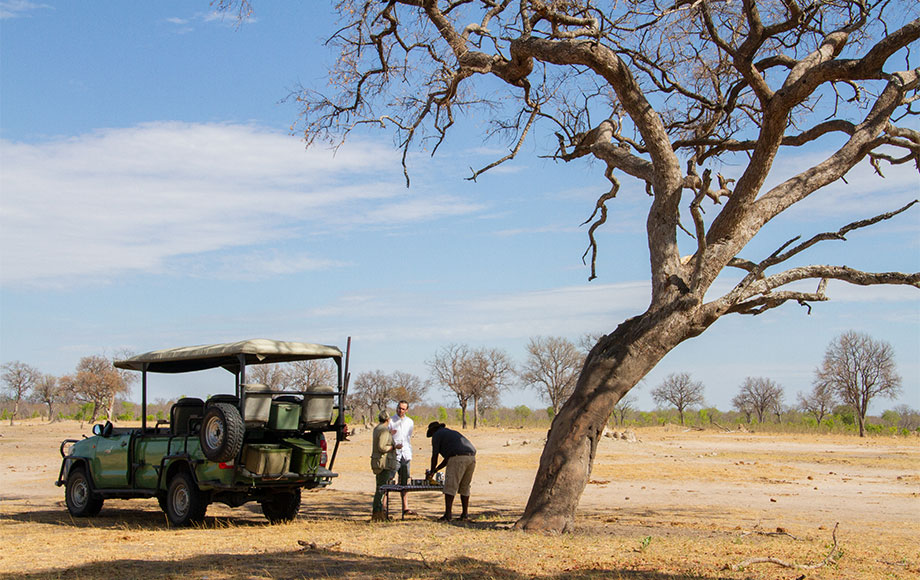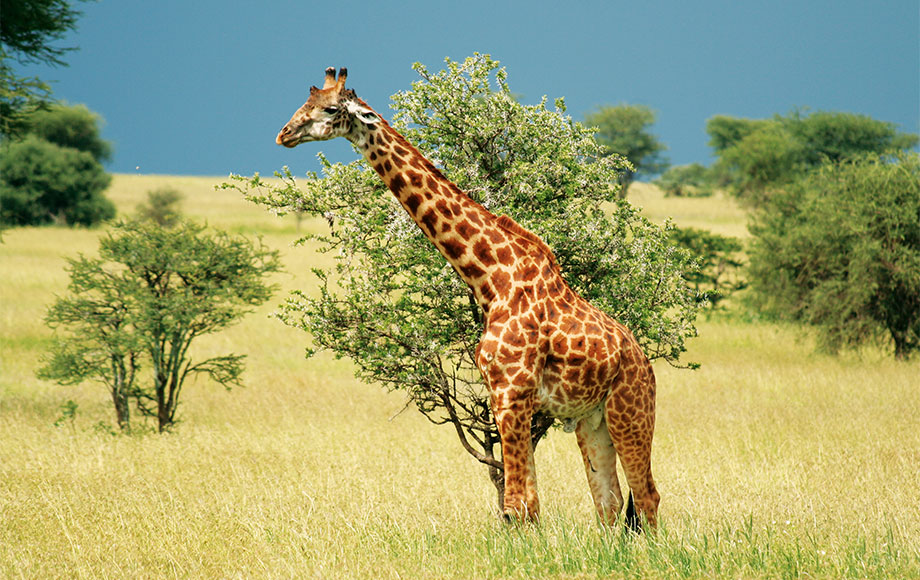 Midday
Back at camp the staff will be waiting for you with refreshments and a cool towel. Some camps or lodges offer both a full breakfast and lunch, whilst others serve a sumptuous brunch to get you through until afternoon tea. Either way you will never go hungry! Spending time in camp during the midday heat is all part of the safari experience. Many camps are set by rivers or waterholes, so you can sit back on the shaded deck and watch wildlife cooling off in the water. You could follow suit, taking a dip in the pool if your camp has one. Some luxury tented camps have guest suites with their private plunge pools. This is also the time to catch up on editing photos, reading or having a snooze.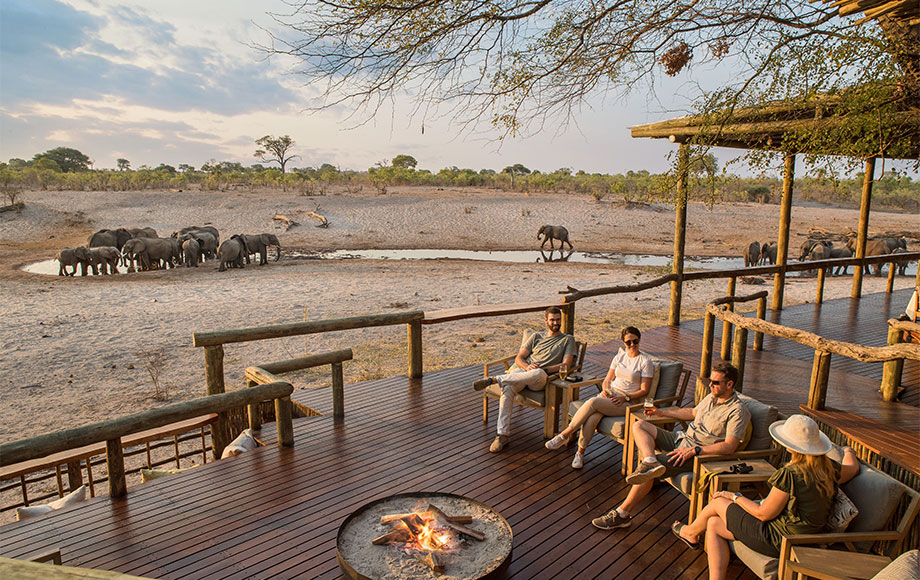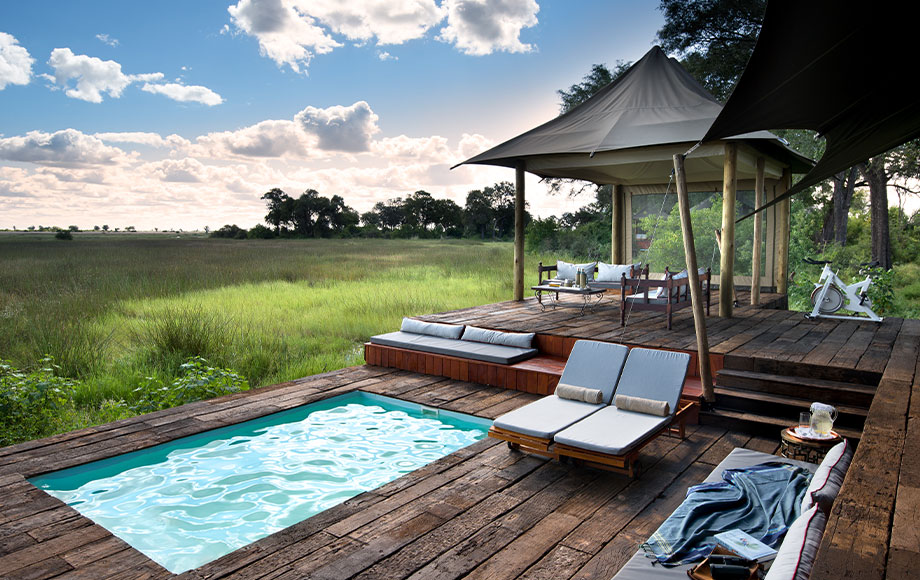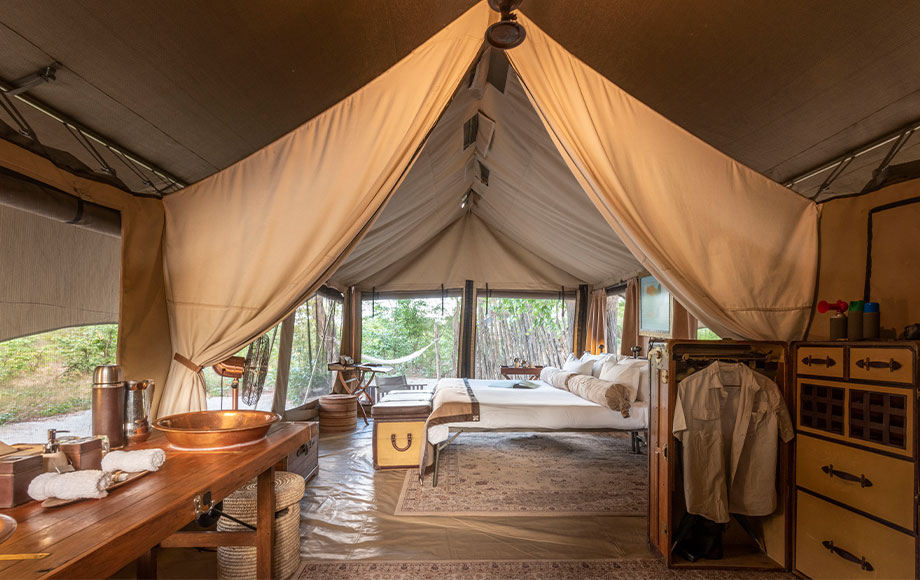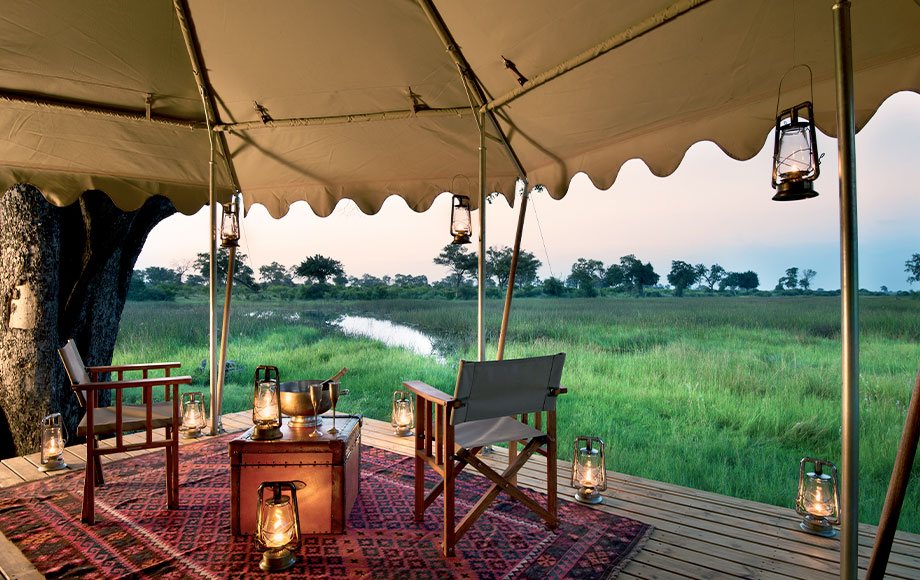 Late afternoon/evening
Afternoon tea is usually between 3:00 and 3:30 pm and varies from simple tea/coffee and cake, to an amazing spread of savoury and sweet treats. Then as the day cools down it's time to head off on another game activity. This is the part of the day when the animals become more active again and the evening light is perfect for photography. Lions and leopards stir from their midday siesta and start looking for prey. Elephants, zebra, giraffe and antelope head for water or good grazing. As the sun heads for the horizon it's time to stop somewhere scenic and enjoy snacks and sundowner drinks. When possible the guide will set up the spotlight for a night drive back to camp, looking out for nocturnal game. National Parks usually close by 6 pm, but on private concessions you can be out on the road after dark.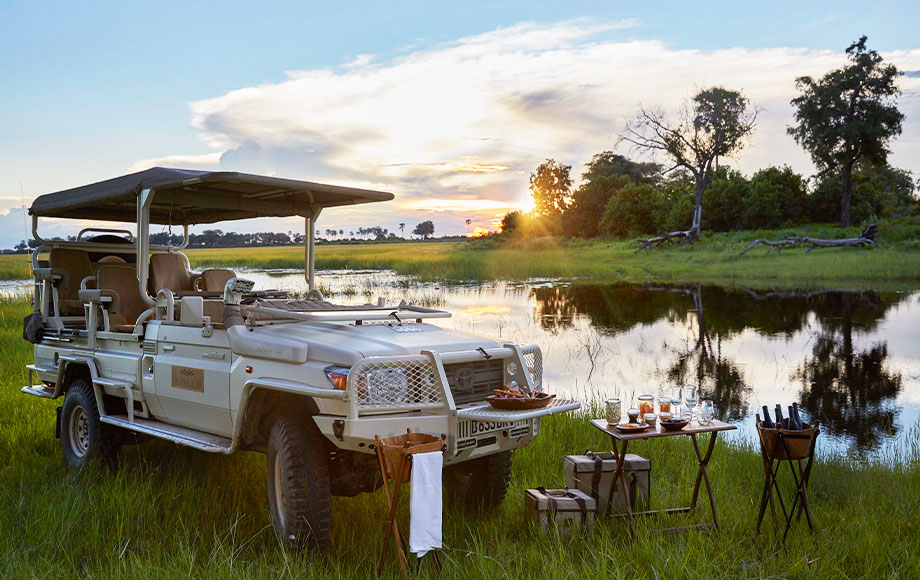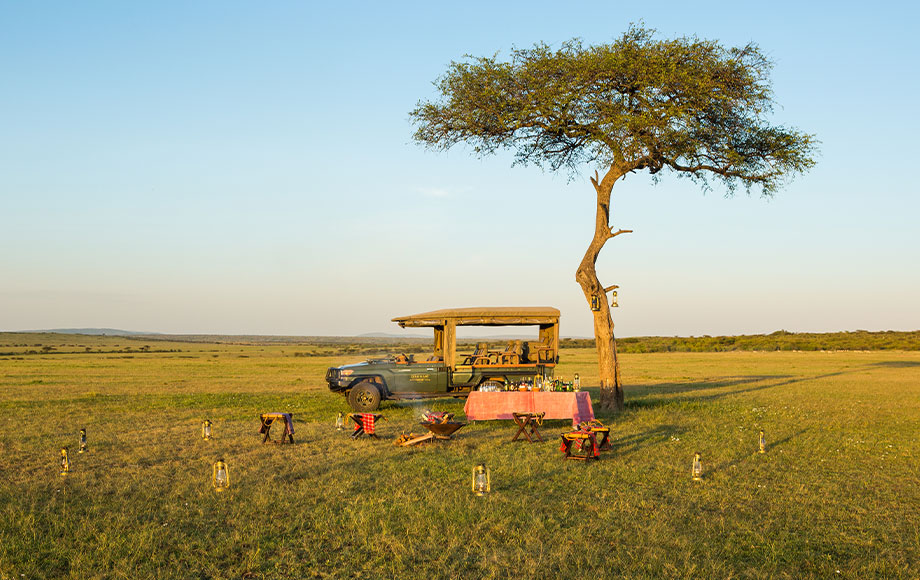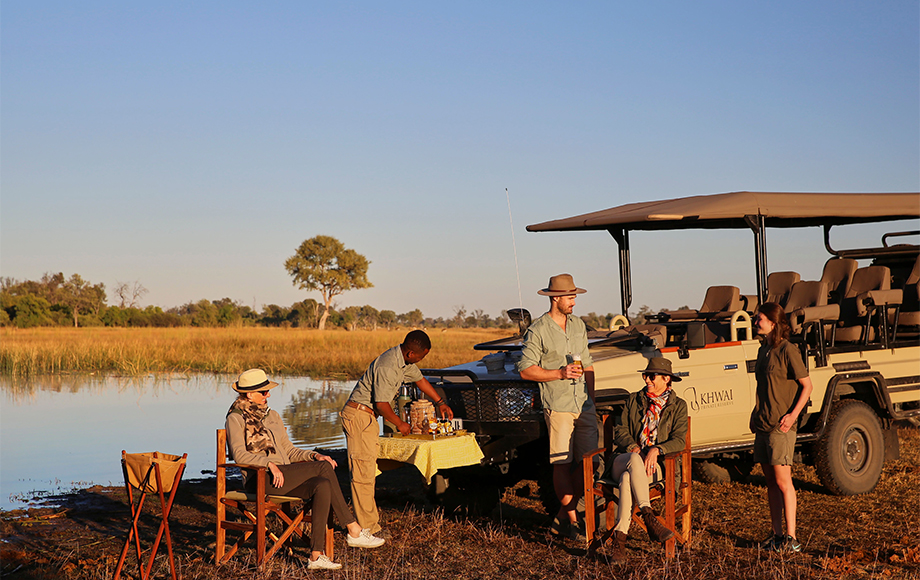 Night Drives
Game drives at night with a spotlight are a wonderful way to see nocturnal animals like genet or civet cat, wild cats, porcupines and hares. Leopard and lion are out on the prowl as they mainly hunt at night, and sometimes the road is blocked by a moving grey wall of elephants as they continue feeding in the cool of the night. The guide might also stop and turn off the spotlight for a few minutes to take in the magnificence of the night sky.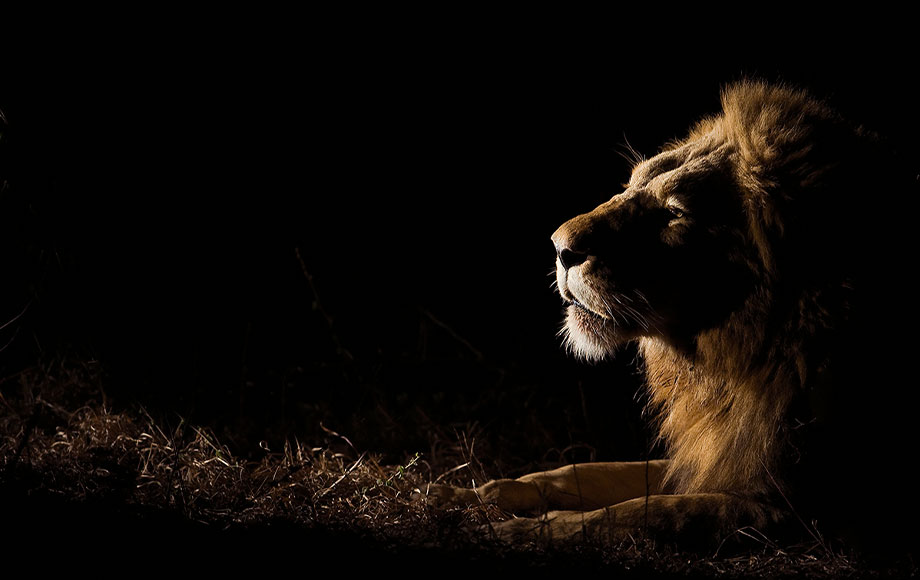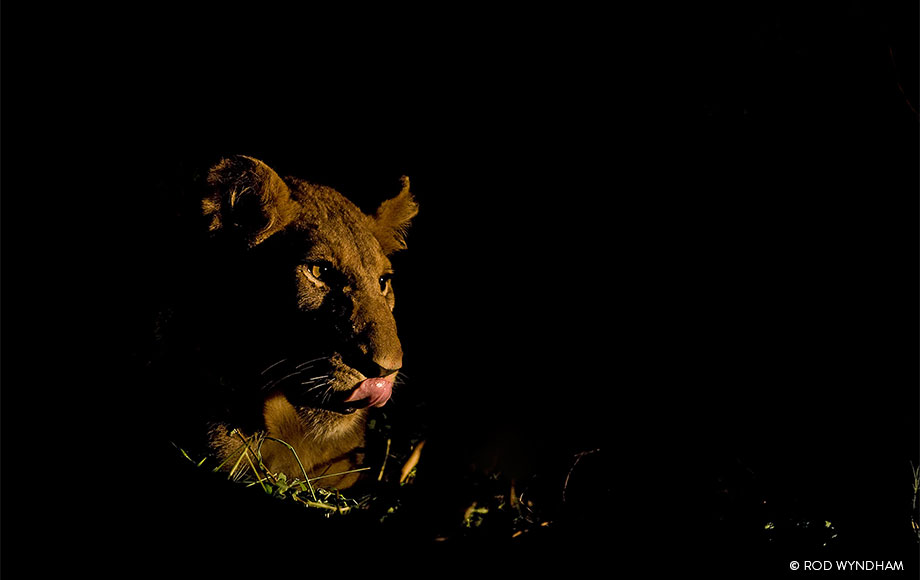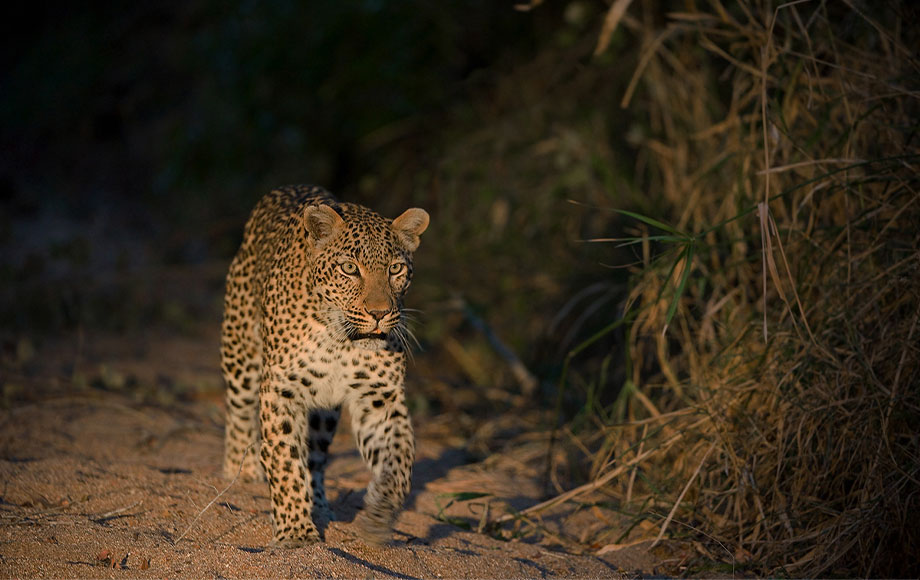 Pre dinner
Returning to the lodge or camp you'll be welcomed by the staff with a hot towel before heading back to your room to freshen up for dinner. Then it's time to relax with a pre-dinner drink in the lounge or by the camp fire, taking in the sounds of the night and discussing the day's adventures.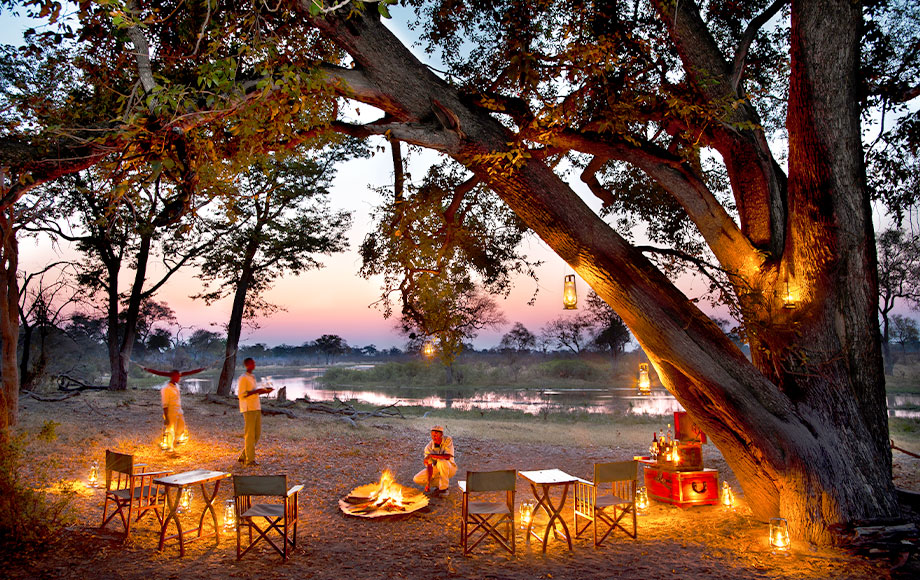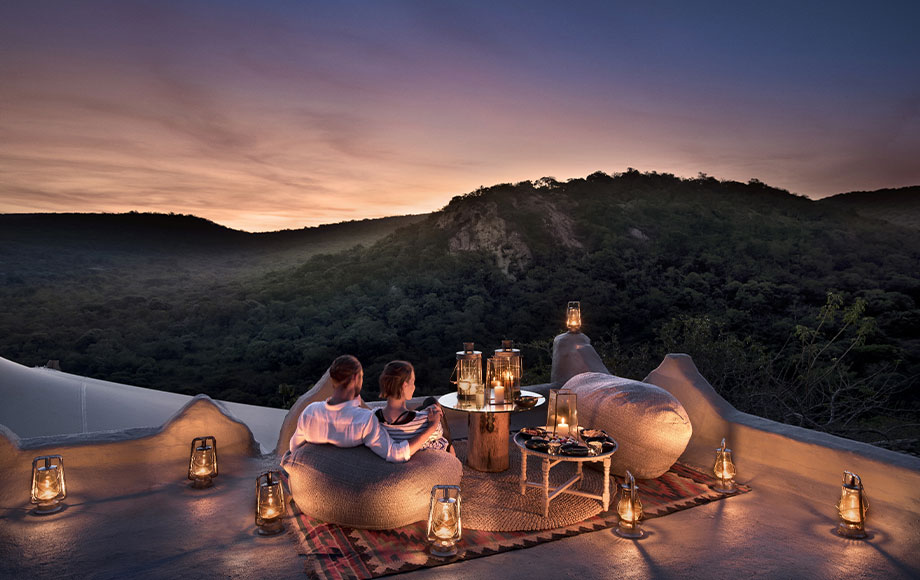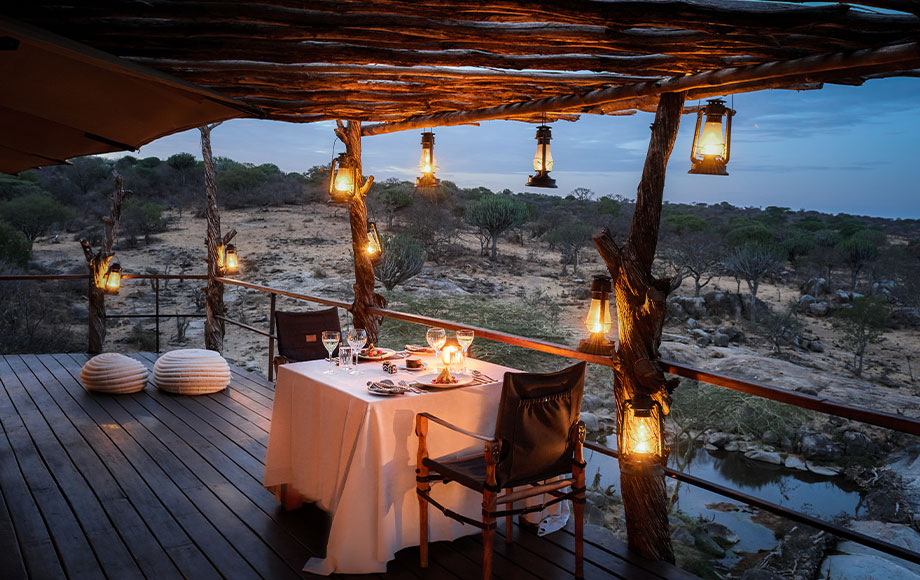 Dinner
Dinner is usually a more formal affair, with a three course meal and wine in the dining area, either indoors or outside under the stars. Private dining in your suite or in a romantic location is sometimes possible, particularly for special occasions. Usually one dinner during your stay will be an African style dinner in the "boma" – a traditional wood enclosure. After dinner relax in the lounge or gather around the campfire for stories and stargazing, before retiring to bed in preparation for another day of adventure. After dark a member of staff or camp guard will always accompany guests back to their room to ensure your safety. Then it's time to drift into sleep, lulled by the sounds of the African night.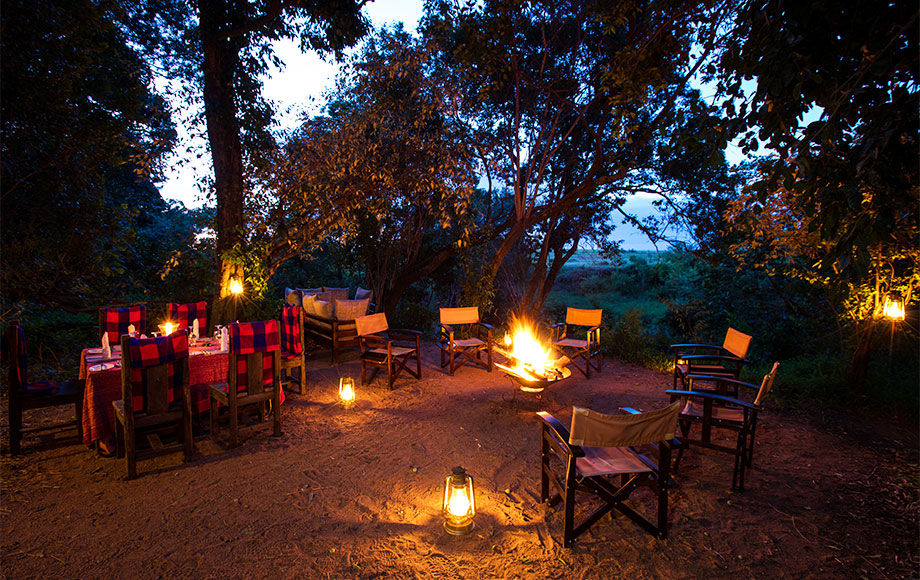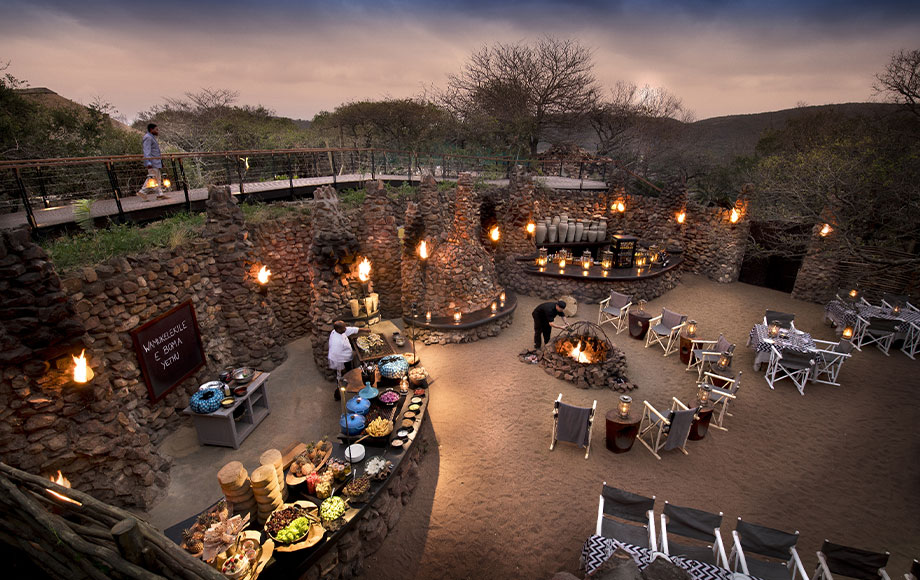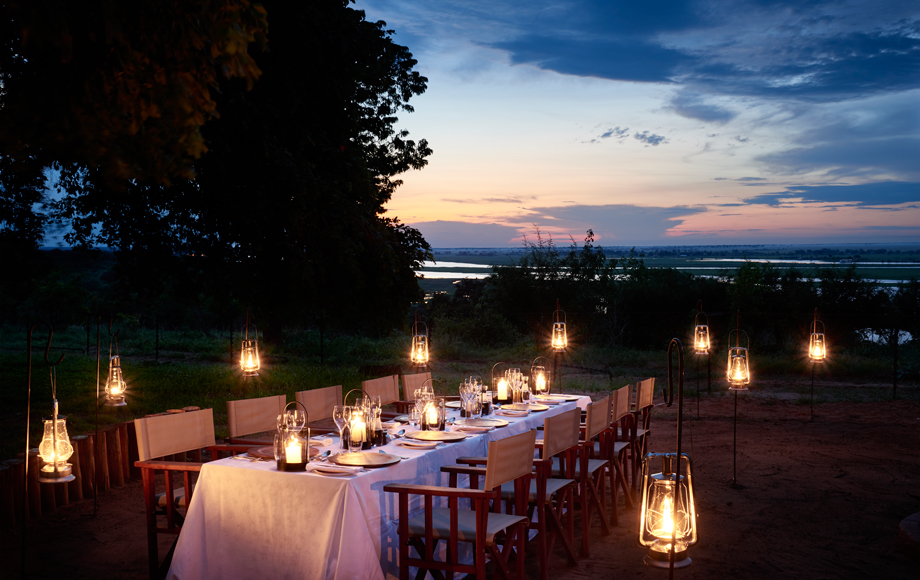 Summary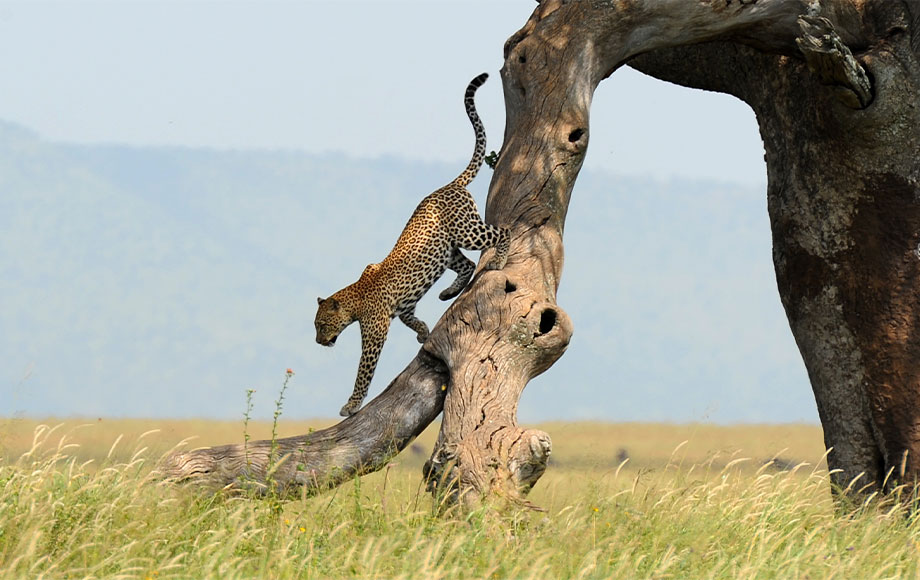 Article Name
Description
Read on to dsicvoer everything that you can expect on an African safari
Author