Mobile Camping Safaris
Many people find it a little daunting to travel to Africa, let alone on a mobile camping tour. Is it safe? Will I get eaten by a lion? Will an elephant trample my tent? The chances of these sorts of things happening are pretty much zero. The simplest and easiest thing to do is to listen to the experienced camp staff and expert guide that will advise you on the safety measures within camp. It might just end up being the greatest experience you've ever had.
The tents themselves are comfortable, roomy and set up with two beds, an ensuite toilet and a bucket shower. Even little things like a mirror, canvas hand basin and shampoo are provided. Each day when you are woken at sunrise you'll find the hand basin filled with warm water, whilst after lunch a staff member will bring round a bucket of hot water for you to enjoy a relaxing outdoor shower.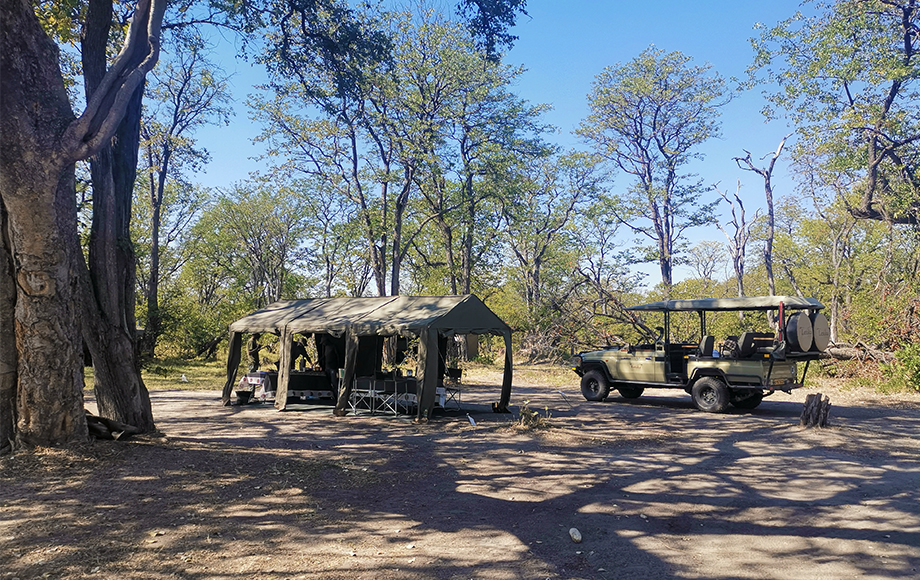 So what does an average day entail?
Each morning you are woken just before dawn and have time to dress, wash your face and gather your camera before heading to the main dining tent for coffee, tea and biscuits. After a quick coffee you jump in the vehicle and head out for a morning of exploration in search of wildlife. The vehicles are comfortable and all have cup holders, thick waterproof ponchos (for cold mornings or thunderstorms) and a charging station for cameras, phones or any other device.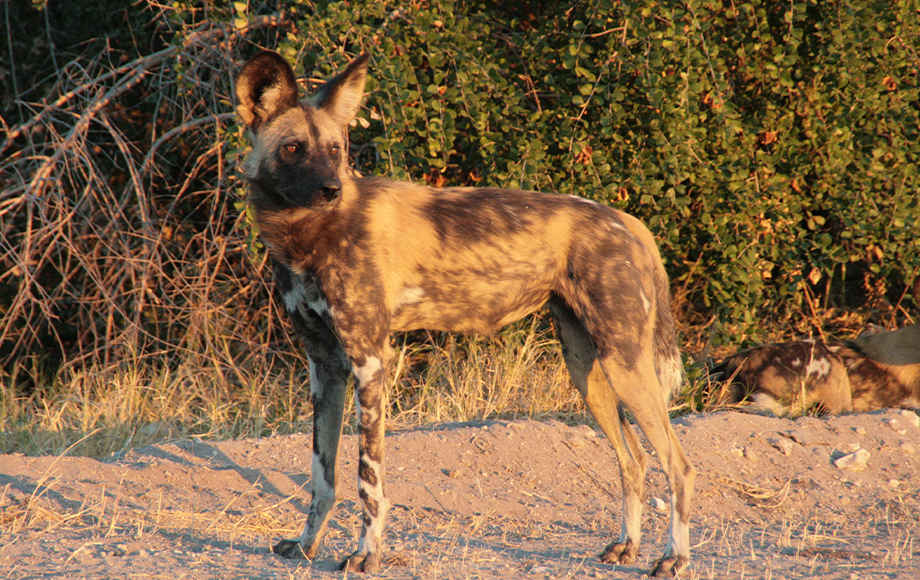 When you return to camp the staff are at the ready with cool towels and a delicious fruity drink. Between 1100 and 1530 you have time to relax in camp, read a book, take a nap or chat with your fellow travellers in the central sitting area. A beautiful buffet style lunch is served around midday. It makes you wonder how they do it. It's incredible what the staff can create in the middle of the bush!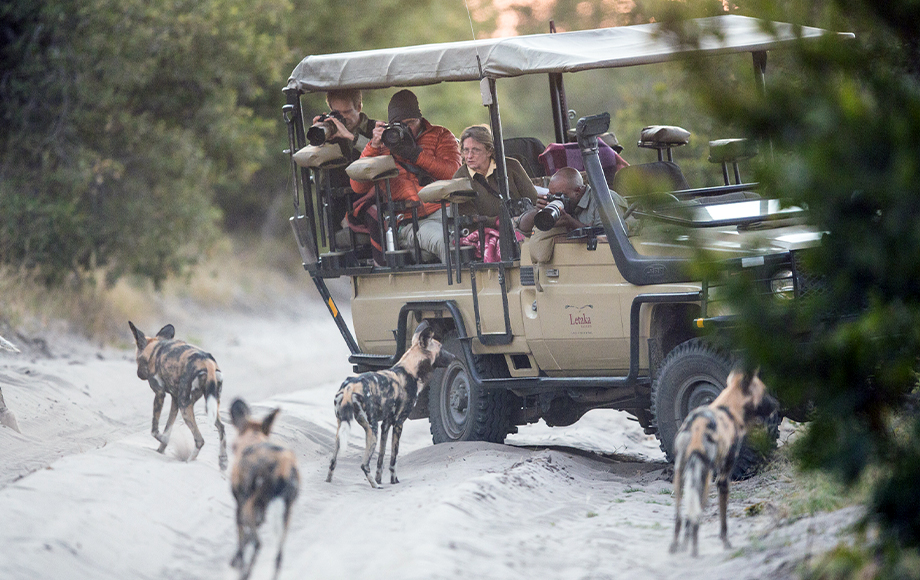 Wild Dog encounter during a game drive
After tea it is time to once again set out on a game drive. The animals are starting to become more active after resting during the heat of the day. Of course sundowners are a highlight and your guide will pick a superb spot to watch the incredible African sunset, often beside a waterhole filled with hippos where antelope or elephants come to drink.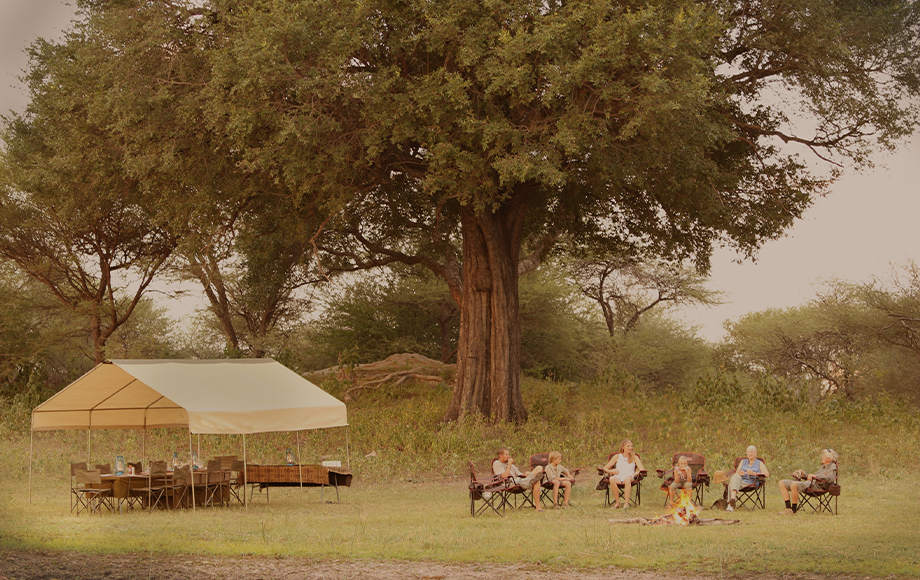 On a 'travel day' you won't return to camp after your morning activity but instead drive to the next area where you will be camping. The drive is a continuation of your morning safari, with stops for morning tea and lunch. By early afternoon you arrive in the next reserve, and start game viewing before returning a little bit earlier to camp. When you arrive, you will find the camp already set up! The only giveaway to let you know that it's a different camp is the scenery!