Tracking Patagonia's
Pumas
At the very bottom of South America is the incredibly beautiful Torres del Paine National Park, one of Chile's most iconic adventure hotspots. The park is renowned for its rugged rock pinnacles, calving glaciers and alpine forests, but within this picturesque setting roams the world's largest mountain lion – the puma.
March 30th 2020
Tracking Patagonia's Pumas
By James Cameron
---
The Torres del Paine is thought to be home to the highest concentration of the species than anywhere else on the planet. Like their African relatives, the best time to see these cats, nicknamed "The Ghosts of the Andes" is when they are most active during early mornings and late afternoons. Daily puma tracking excursions follow this schedule, in the wilderness everything runs on nature's clock.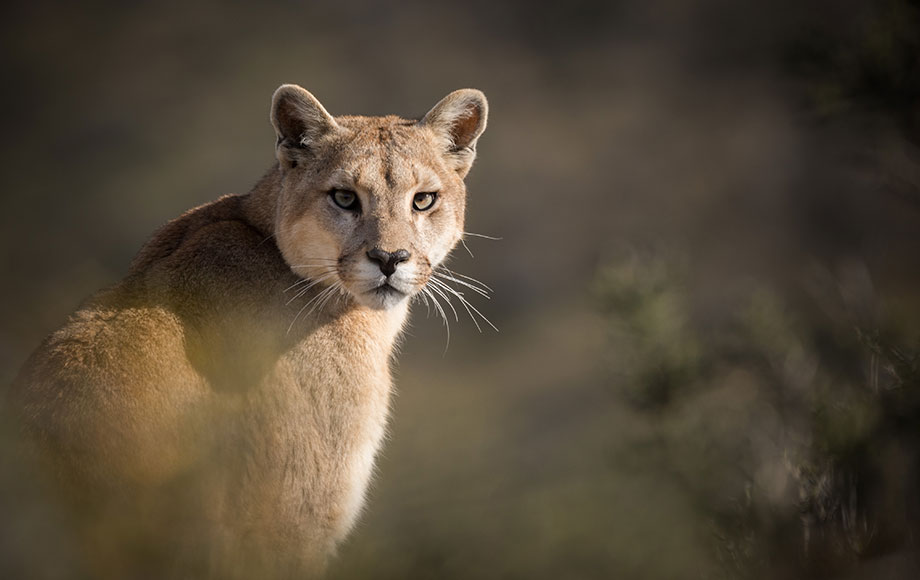 Traverse this breathtaking landscape either by 4WD or on foot with a professional tracking team in search of this impressive, yet elusive cat – an experience that will rival any Big-Cat Safari around the world.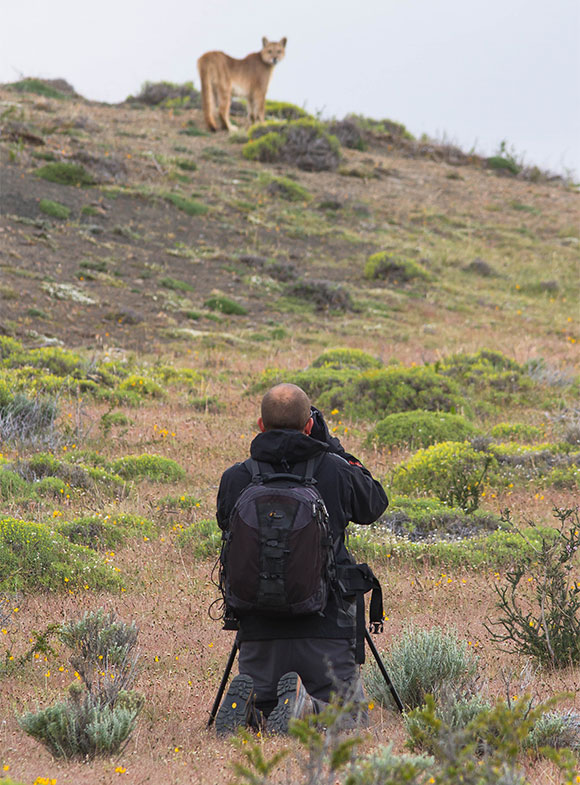 Puma Tracking – getting close
Combining adventure and comfort, return each day to a warm fire and home-cooked meal in your chosen accommodation. Options include five-star properties Tierra Patagonia and Explora Patagonia as well as authentic Estancia Cerro Guideo and the welcoming Hotel Estancia El Ovejero.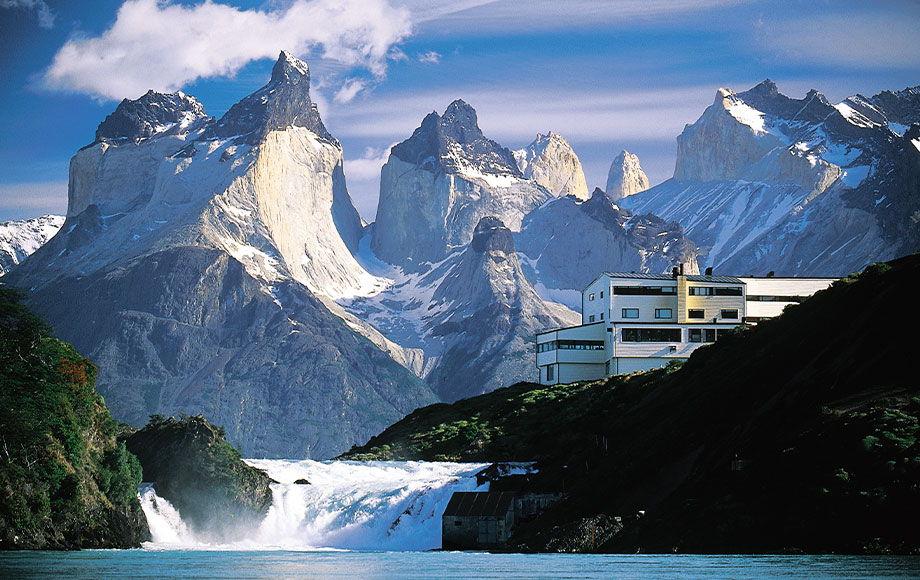 Though the warmer months of October to February are the most popular time to visit Patagonia, the best time to search for pumas in the park is May to August – the 'secret season' – making Patagonia a year-round destination.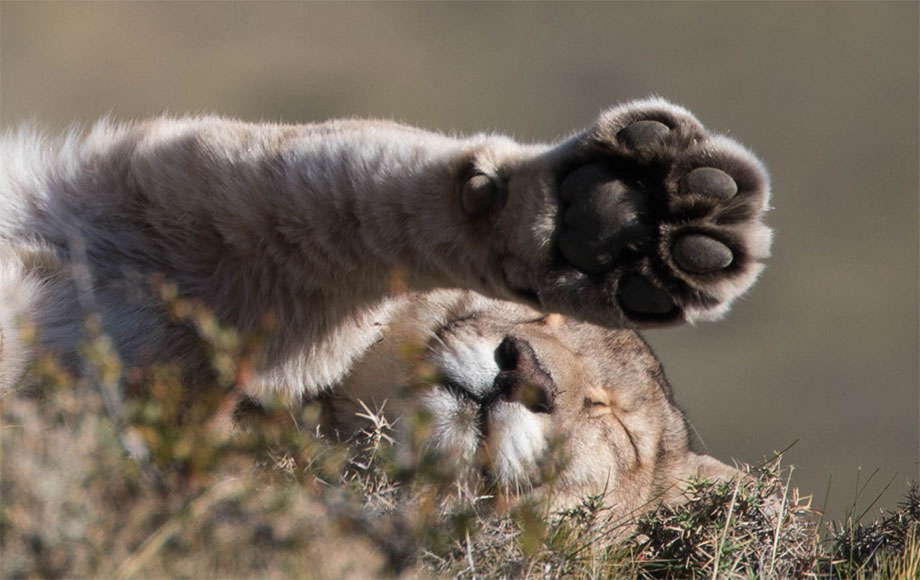 Puma playing in the grass
Apart from fewer tourists, it is during this time that their main prey, the guanaco (pictured below), concentrate in specific areas of the park attracting the local puma population. Tracking requires patience, dedication and silence to hear or see signs of pumas. But it is often the guanaco, a relative of the Andean llama that alerts trackers to a puma sighting with their alarm call.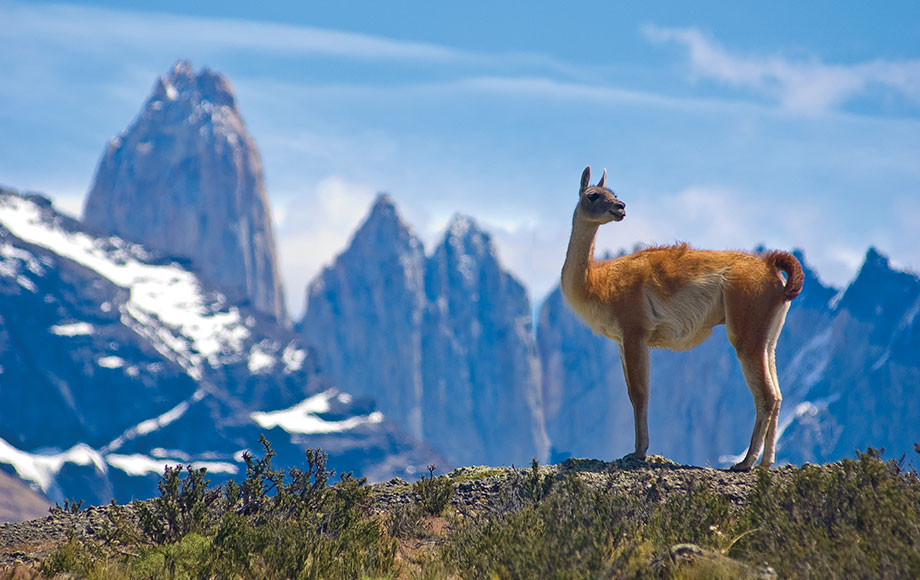 Guanaco with the Torres Del Paine in the background
The park is home to a myriad of other animal species, including owls, eagles and black swans. Puma trekking, hiking, kayaking and fly fishing are just a handful of the options available in this magnificent part of the world.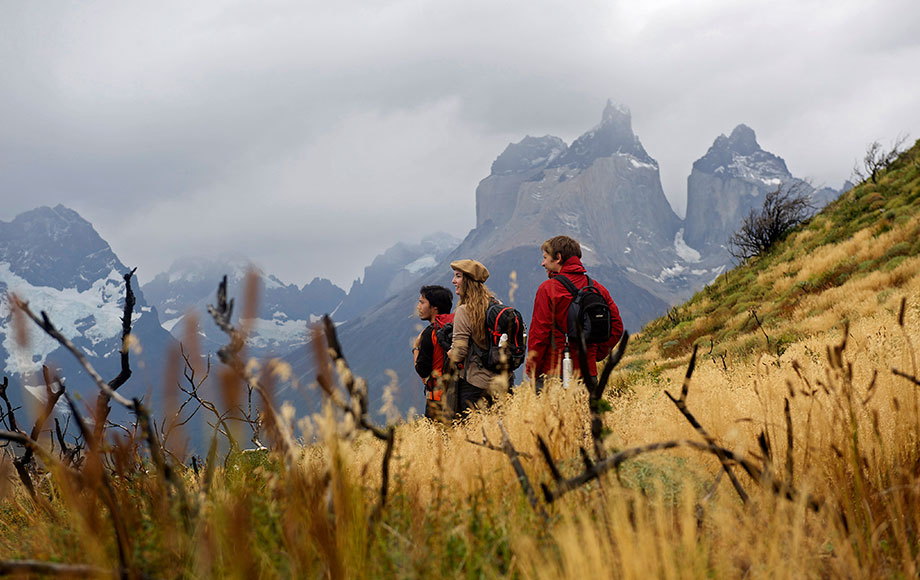 Trekking through Patagonia
Talk to one of our South America Experts