On top of
the world
The geographic North Pole is the northernmost point on our planet and the first time anybody actually stood there was in 1948. Since then, only a tiny handful of intrepid travellers have set foot on the shifting pack ice at 90° North. If you've ever dreamt of being a member of this privileged club, our expedition to the top of the world is for you.
March 10th 2021
A trip to the North Pole
By James Cameron
---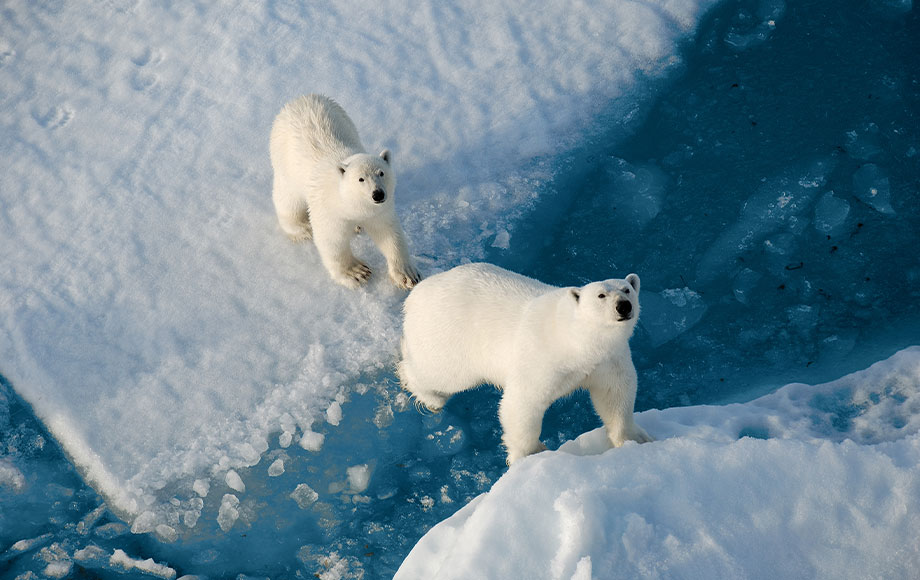 Polar bears at the North Pole
This once-in-a-lifetime voyage takes place aboard the 50 Years of Victory, the most powerful icebreaker ever built, and departs thrice yearly from Murmansk in Russia, or Helsinki in Finland. Reaching the North Pole in just 4 days this formidable ship holds the speed record from her home port of Murmansk, and her ability to effortlessly crush through dense pack ice never fails to astound.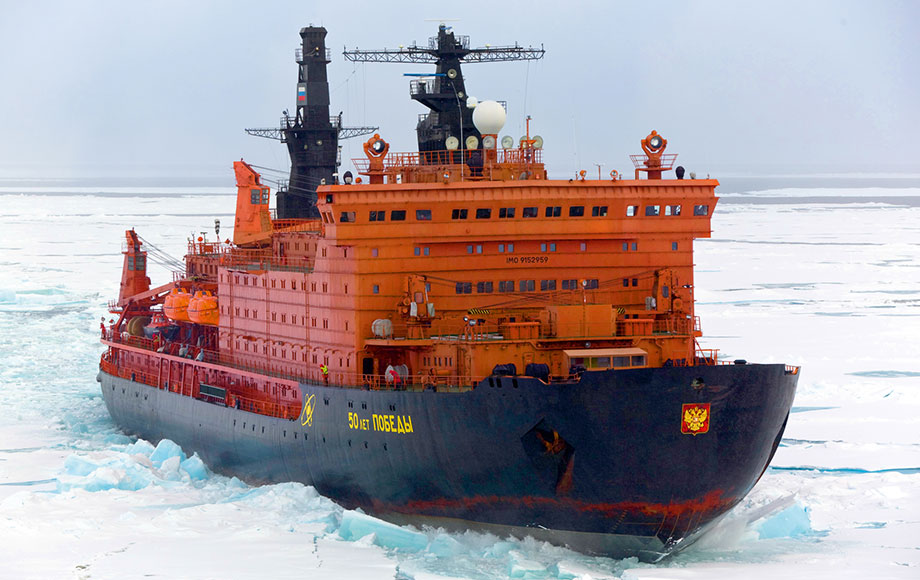 Whilst the main objective of the trip is to reach the North Pole, highlights throughout the cruise include the opportunity to enjoy helicopter scenic flights over the ephemeral blue-and white windswept landscapes of the
Arctic
. Where possible, the crew will lower the gangway for passengers to stretch their legs out on firm ground. You'll also be able to join the captain and ship's officers on the bridge at any time of day, to watch for whales and other iconic polar species as you journey north.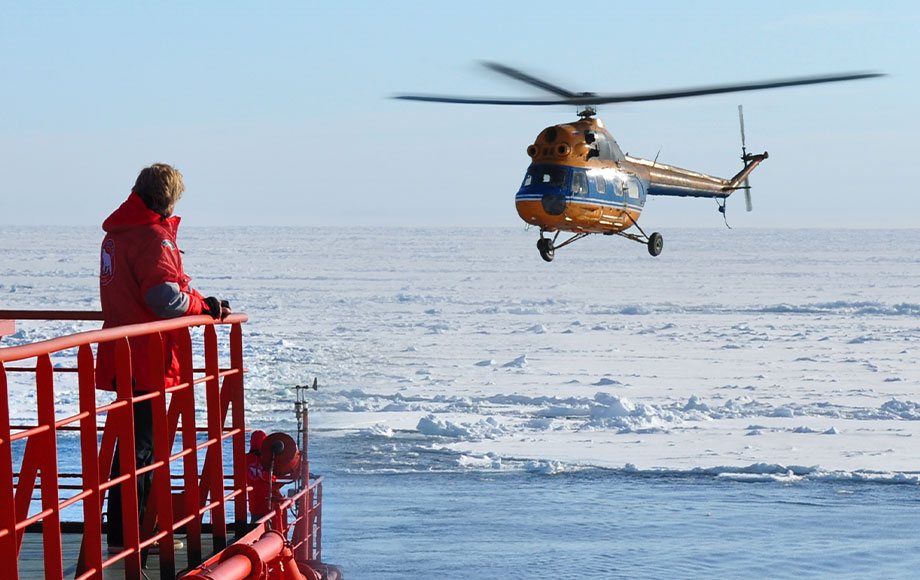 Though a scientific expedition vessel the 50 Years of Victory does offer plenty of comforts and facilities including recreational facilities such as a gym, multi-purpose sports court, a small, saltwater heated pool and a sauna. When not out on the bridge or enjoying the fitness equipment, guests can relax in the library, meet fellow guests in the lounge or enjoy a drink at the bar.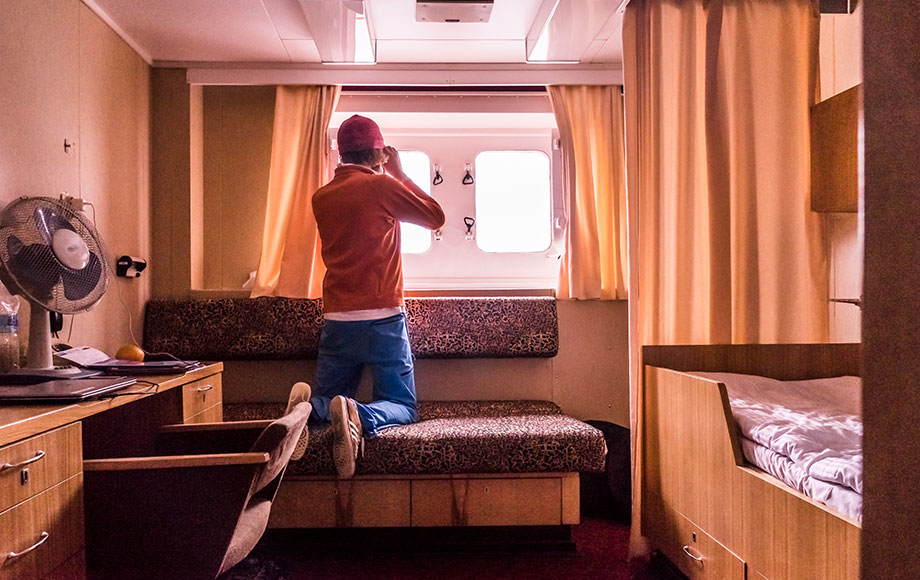 Bedroom aboard the 50 Years of Victory
On arrival at 90° North, disembark onto the ice for a minute's silence, to honour the many past explorers that struggled to reach this hallowed place. Then it's time for celebrations, with a festive barbecue meal if the weather permits and a chance to plunge into the icy waters of the Arctic Ocean if you dare.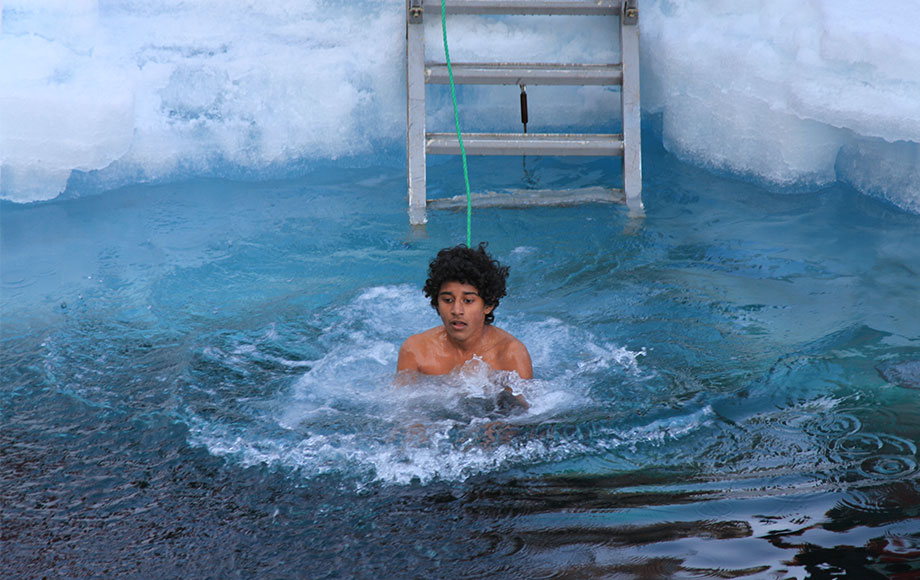 Plunging into icy Arctic water
Even after you've ticked the North Pole off your bucket list, there's more. The route south takes in Franz Josef Land, a wild and remote archipelago that lies wholly within the Arctic Circle. In a nimble Zodiac, you'll trace cliffs heaving with seabirds and skirt shores where polar bear and walrus roam. You may also inspect ruins left behind by failed exploratory missions.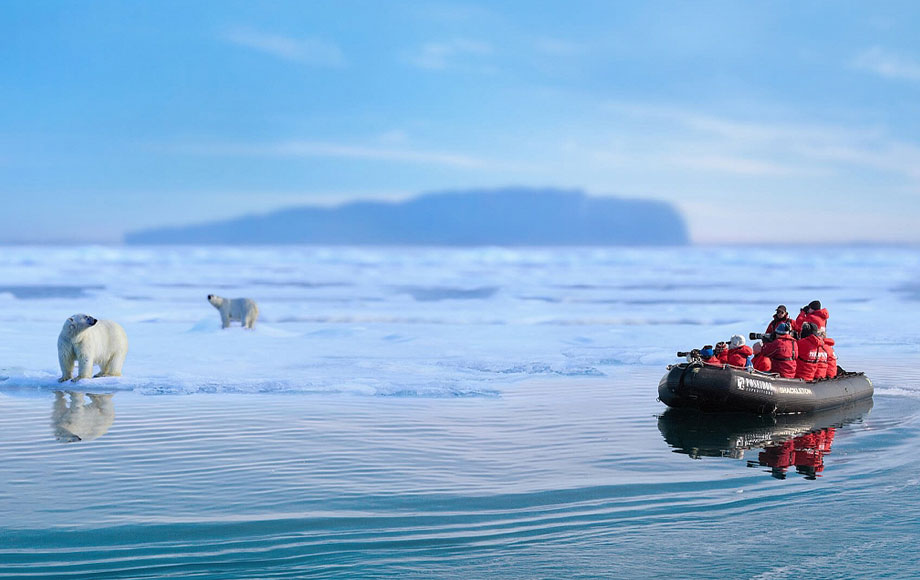 Zodiac excursion at Franz Josef Land
Can I visit the North Pole?
The only way to visit the North Pole is by polar icebreaker vessel. Natural Focus offers special On Top of the World departures aboard the 50 Years of Victory departing ex Murmansk, Russia or Helsinki, Finland.
For more information and
to book your On Top of the World – North Pole journey