Botswana's Kalahari Desert is home to unique wildlife and a fascinating adventures
African Wildlife Safaris copywriter James Cameron visited beautiful Botswana in June 2019 and explored the Kalahari Desert.
Staying on the edge of the Makgadikgadi Pans National Park at exclusive Jack's Camp offered a completely different experience each day. There are just a handful of these remote desert lodges in the area and a 3 or 4 night stay also compliments a longer Botswana safari. I was continually surprised by the wildlife – which include rare desert-adapted species such as aardwolf and porcupine. Every day just seemed to get better and better.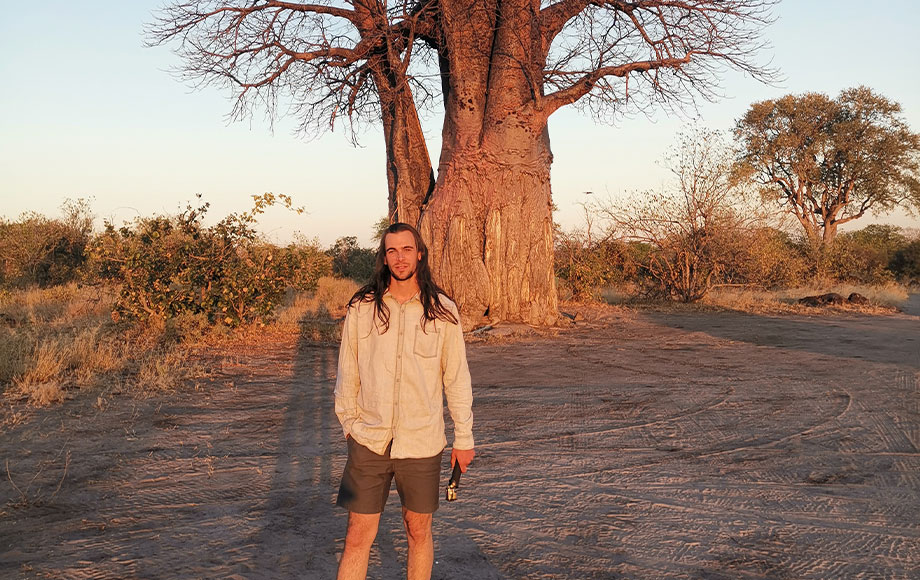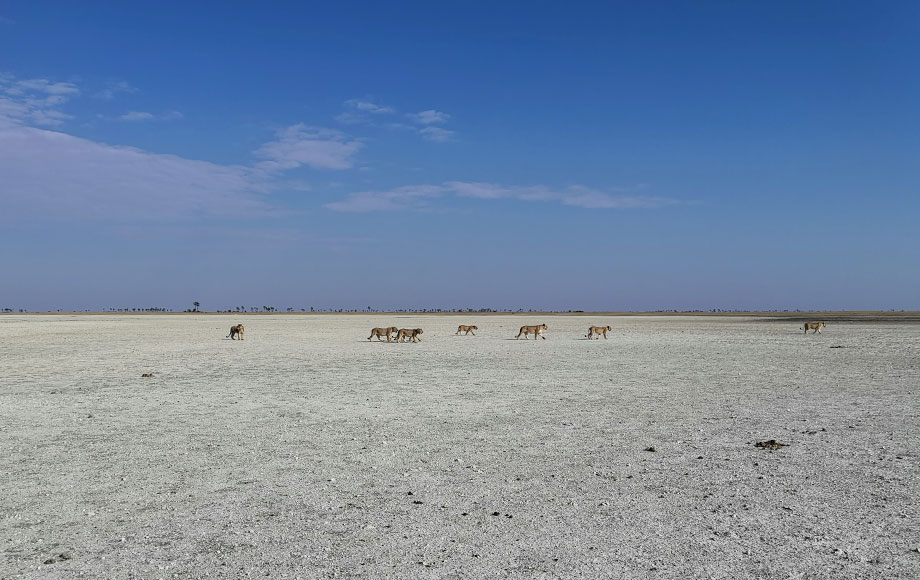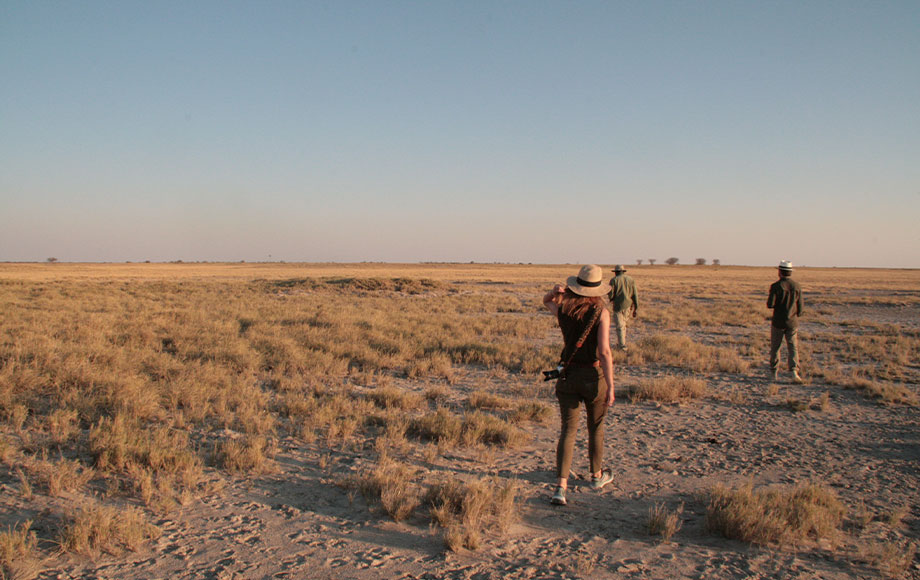 What is there to do in the Kalahari?
See unique Wildlife
Although there aren't the huge numbers of game you might see in other parts of Africa, the Kalahari is home to plenty of rare species. Aardwolf, brown hyena and porcupine are sighted quite regularly, whilst predators including black-maned Kalahari lion and jackal are also found in the region. There is no doubt that the Kalahari is one of the best places to see rare desert-adapted wildlife.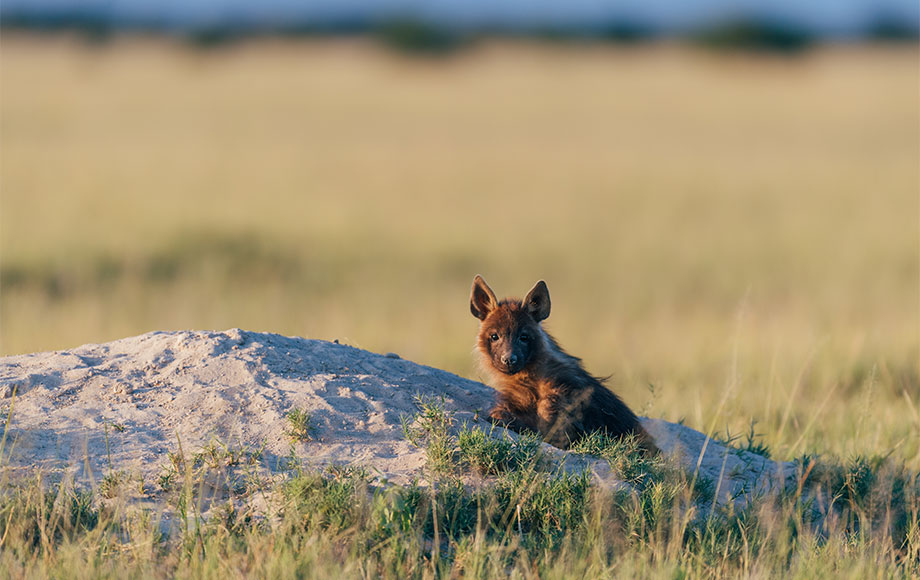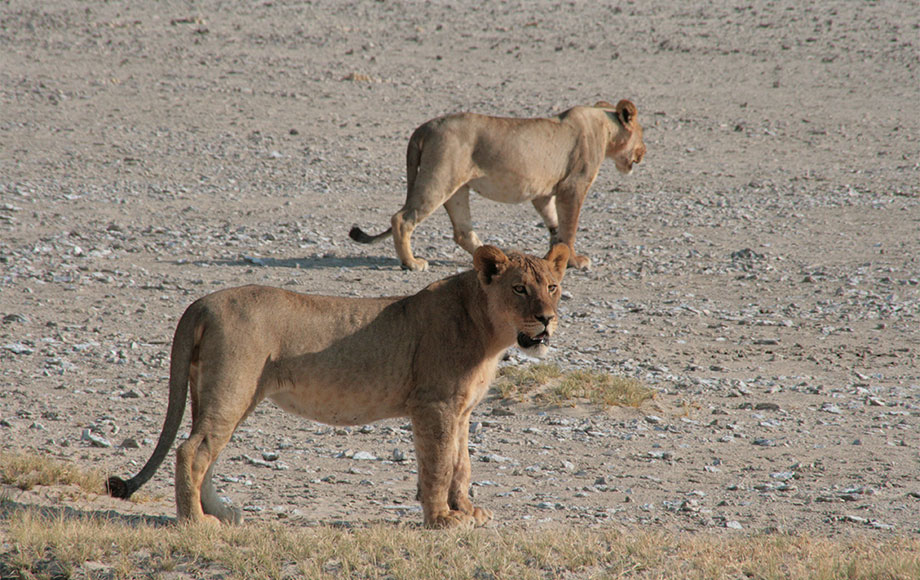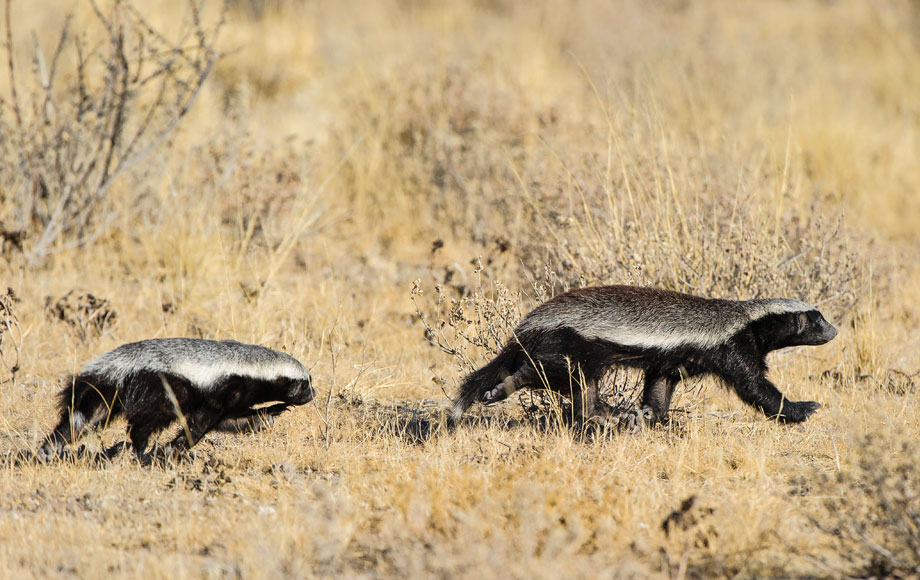 Get up-close and personal with meerkats
Getting up close and personal to a 'mob' of meerkat is truly special. The meerkats are accompanied by a ranger every day, so they have become used to the presence of humans. This means that you can sit down and watch these fascinating animals going about their daily business from as little as 1 metre away – if you're lucky they might even use you as a lookout post!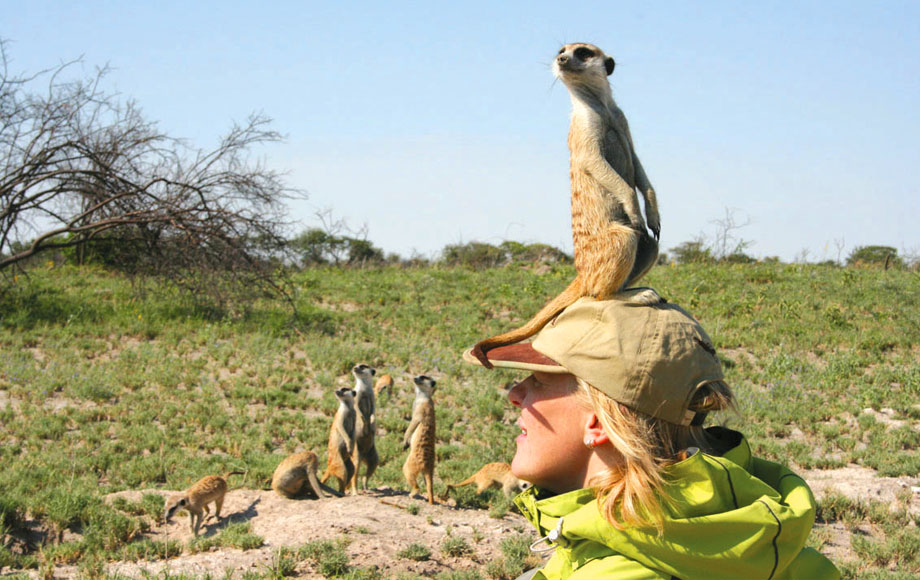 Quad biking
Speeding across the vast saltpans with the wind in your face is undoubtedly one of the major highlights of a visit to this desert landscape and a thrilling experience. It is also a great way to learn about the history of the area and maybe come across some age-old fossils.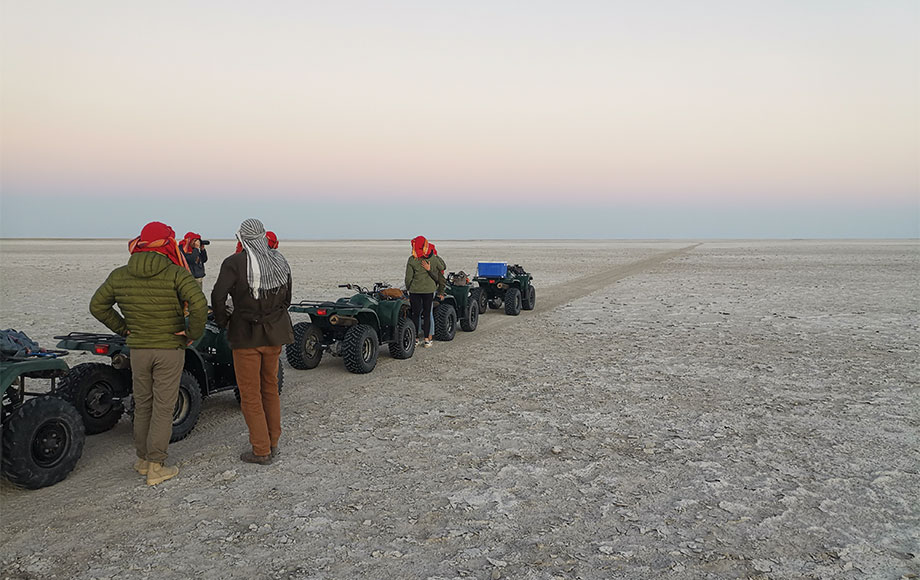 Star-lit dinners
Dinners under the stars are possible at many camps across Africa and provide an opportunity for guests to mingle and discuss the day's adventures. With no light pollution, the Kalahari Desert is one of the best places for magical views of the Milky Way. With nothing around you for miles and miles you get a real sense of wonder and adventure.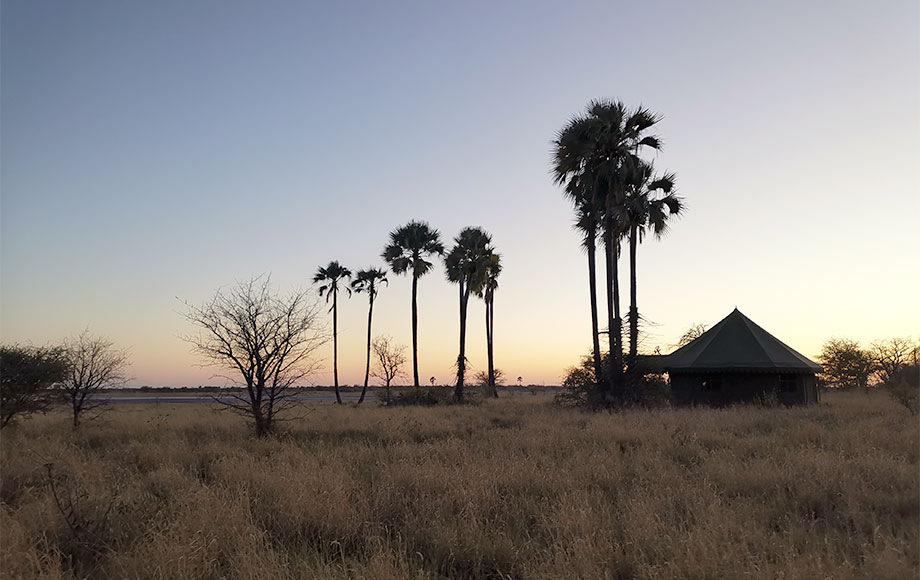 Visit the Bushmen
A morning or afternoon walk with the Zu/'hoasi Bushmen is an eye-opening experience. As you wander the harsh landscapes of the Kalahari, you will learn about these fascinating people, their way of life, their stories and how they use certain plants for specific uses, such as for brushing teeth or medicine. Some of the elders will also explain how they use two-sticks to create fire.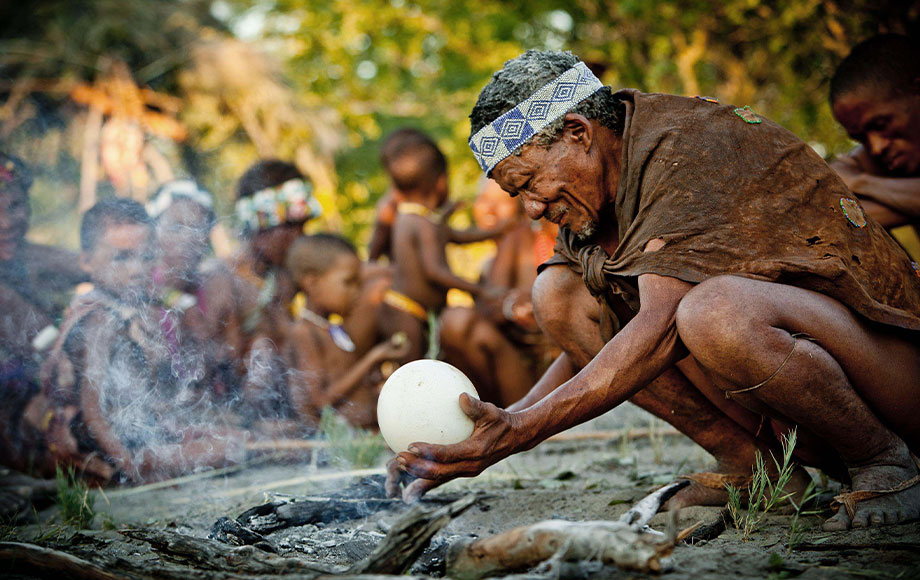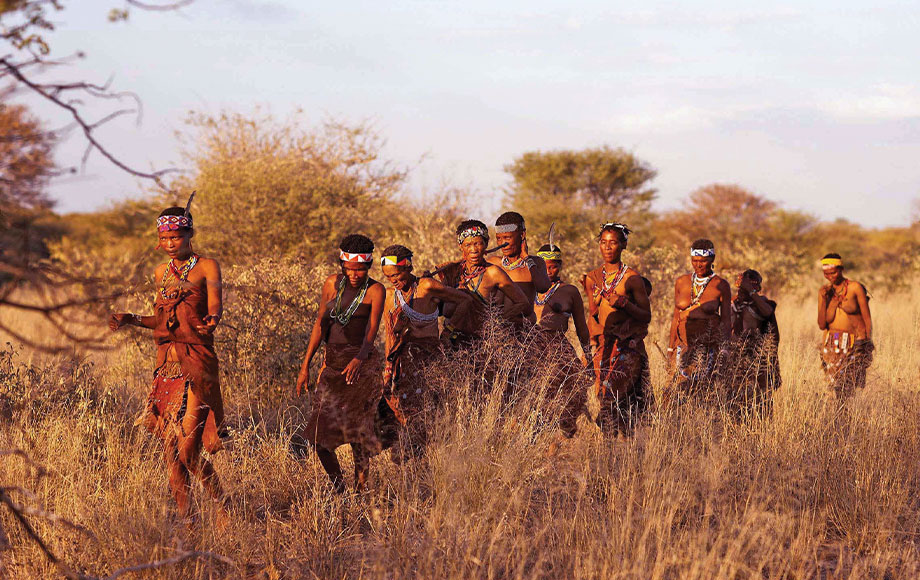 Mountain biking
Some camps across Africa provide mountain bikes as an alternative form of transport allowing you to explore the open landscapes. Cycling past herds of wildebeest and zebra offers a different perspective (and feeling) to a land rover. It's also a great way to work off some of the fabulous food you've eaten throughout the day!
Where can you stay in the Kalahari?
Jack's Camp
Newly rebuilt in 2020, Jack's Camp must be just about the most unique camp in Africa. Named after avid adventurer Jack Bousfield (who stumbled upon the site in the 1960's), Jack's Camp sits amid shady palm trees surrounded by a giant, dried up salt lake.
The 10 enormous ensuite tents are almost a private Natural History Museum, decorated in 1940's vintage safari style with trinkets from decades past. They boast lavish living spaces as well as a large deck fitted with a semi-shaded plunge pool.
At the centre of camp is a gorgeous mess tent that houses a dining room, lounge, library, drinks chest and vintage pool table. The tent also holds a magnificent cabinet with fascinating artefacts from the ancient landscape as well as stories from around the world.
The camp has no electricity or internet, but instead uses old gas-lit lamps that add to the old-world charm and magic of Jack's Camp. To top it off, guests can use the one-of-a-kind swimming pool pavilion and enjoy delicious afternoon tea in the Persian tea tent – a highlight in itself!
Summary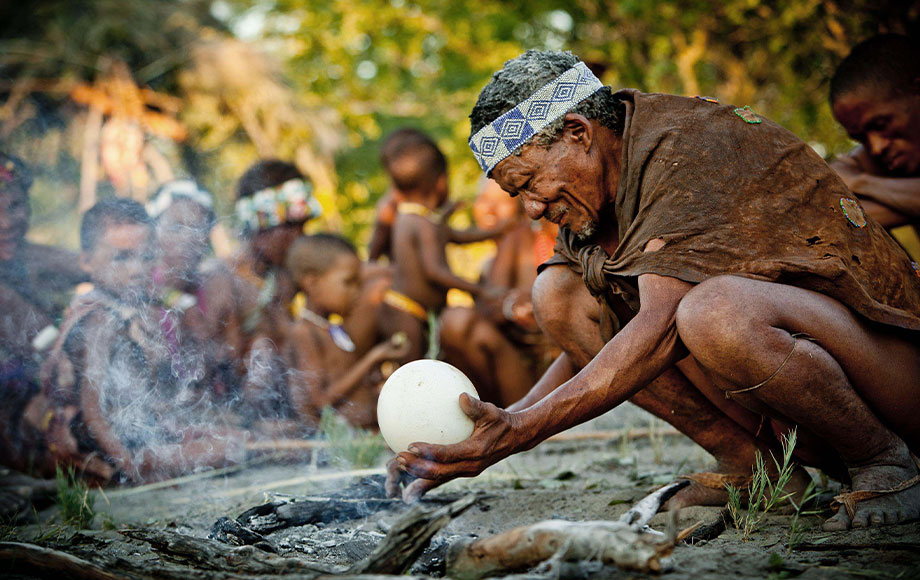 Article Name
Description
Botswana's Kalahari Desert is home to unique wildlife and a fascinating adventures
Author