A UNIQUE DESIGN
Sabi Sabi Earth Lodge
Amongst Sabi Sabi's collection of four outstanding camps and lodges is Earth Lodge, an incredible masterpiece of architecture and design. Described by some as the most environmentally sensitive lodge in Africa, it is built into the landscape, and the entrance is via a pathway that disappears underground. As you enter what feels like a Hobbit hole out of J.R.R. Tolkien's 'The Lord of the Rings' the lodge suddenly opens up, and guests find themselves in a spacious underground setting open on three sides with views of the surrounding landscape.
December 24th 2019
A Unique Design
By James Cameron
---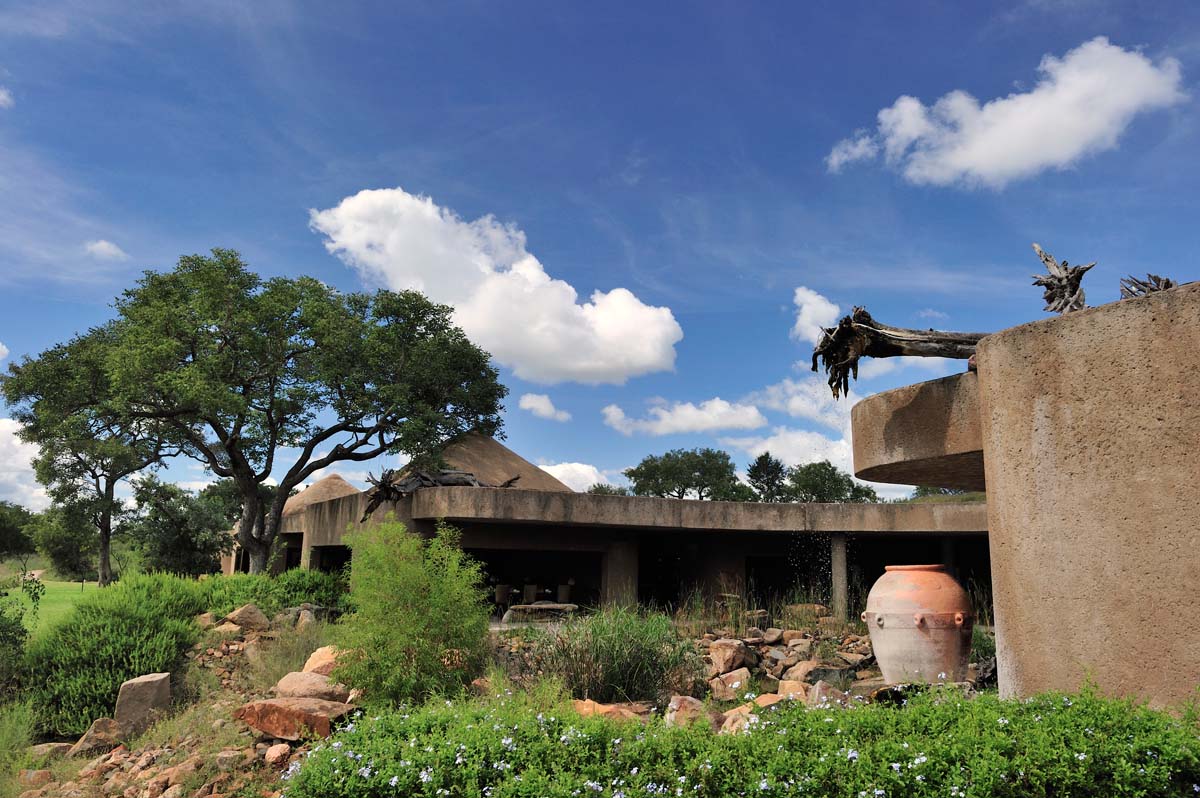 Main entrance and restaurant
To the left is a relaxing lounge area where guests can enjoy a quiet drink or light refreshment. There is also a small sitting area within a shallow pool flanked by spacious sun beds, where one can relax during the heat of the day and enjoy the cool water lapping at your feet.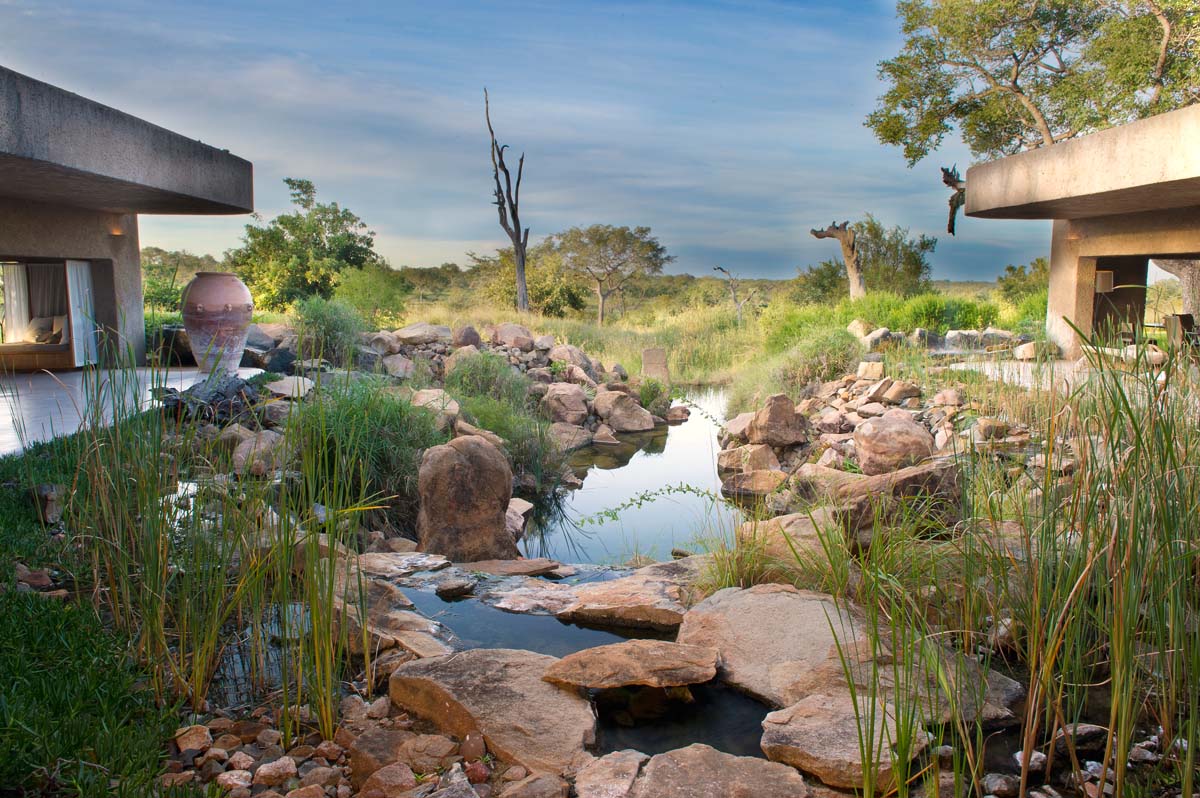 On the right of the main entrance is the reception desk and curio shop – filled with some terrific memorabilia, gifts and toys. Further on is the main dining area, a spacious bar and secluded library, overlooking a productive watering hole frequented by elephants. Throughout the lodge there are also a number of ancient tree roots that look as if they are holding up the earthen ceiling.
View the private plunge pool and room
A meditation garden separates the spa from the main area, while other facilities include a gym, boma (traditional outdoor dining area) art gallery and an extensive underground wine cellar. Housing an impressive collection of more than 6000 bottles the cellar is also used on occasions as a dining venue for small groups, creating an unforgettable dining experience.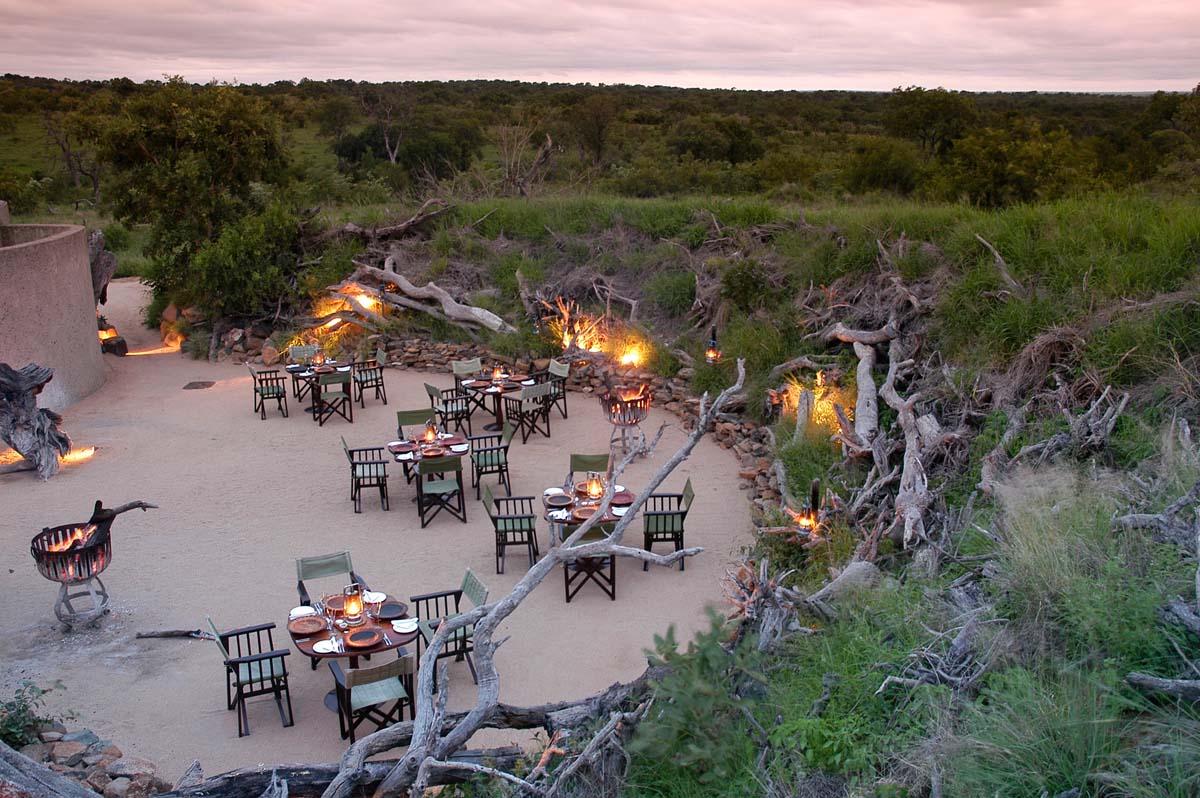 The Earth Lodge Boma at Night
Boasting their own cook book, meals and light snacks are created by Sabi Sabi's team of outstanding chefs and expert staff. Accompanied by wines selected from the extensive cellar by knowledgeable staff, guests can expect a superb dining experience.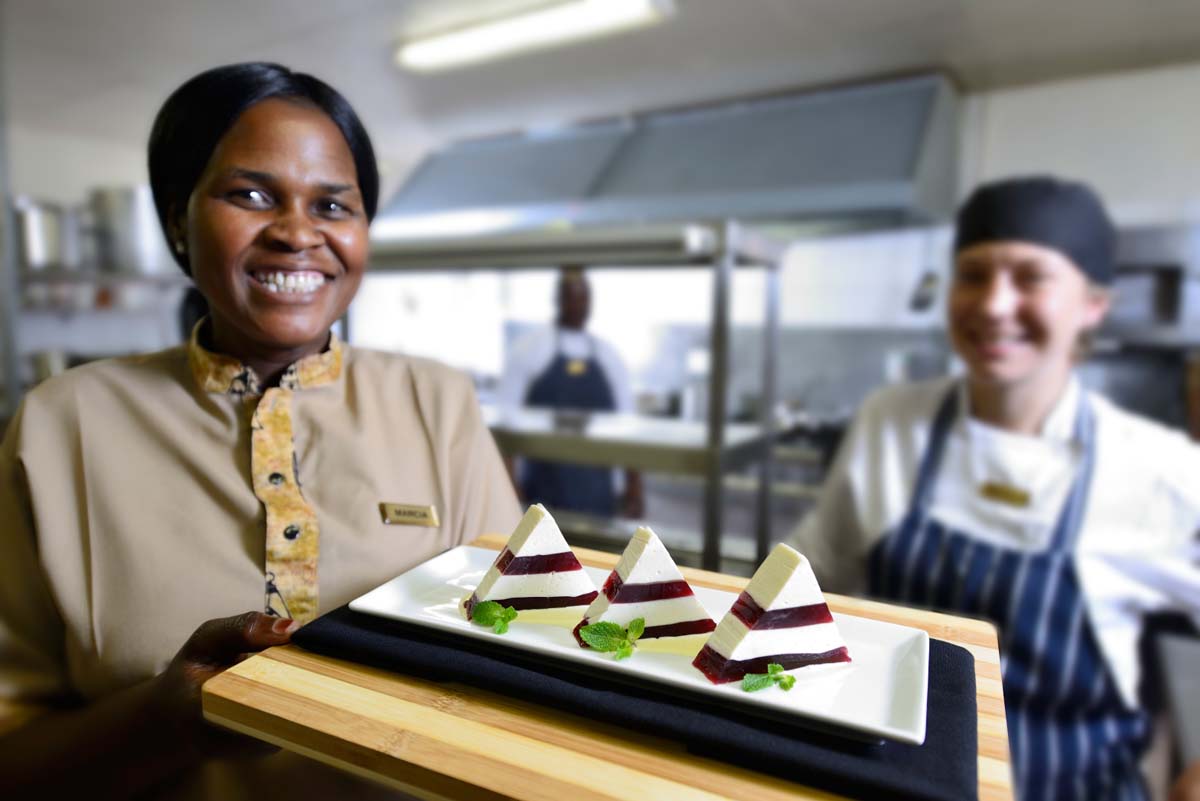 A downward winding pathway leads to the door of your private suite. All thirteen glorious suites are created in the same style and feature the same exceptional design. Each suite is sensationally grand in everything from style and comfort to the sheer size and grandeur of the rooms. The opulent bathrooms feature indoor and outdoor showers, marvellous bathtubs and double vanities while the exquisite outdoor patios boast comfortable sun lounges and a large plunge pool.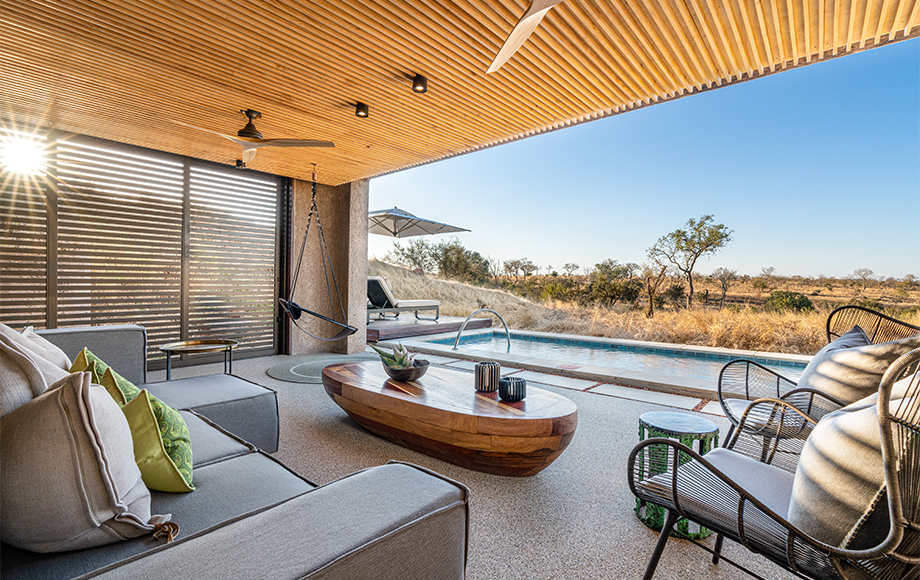 The sheer extravagance and elegance of the design makes Earth Lodge one of Africa's most unique and luxurious lodges.